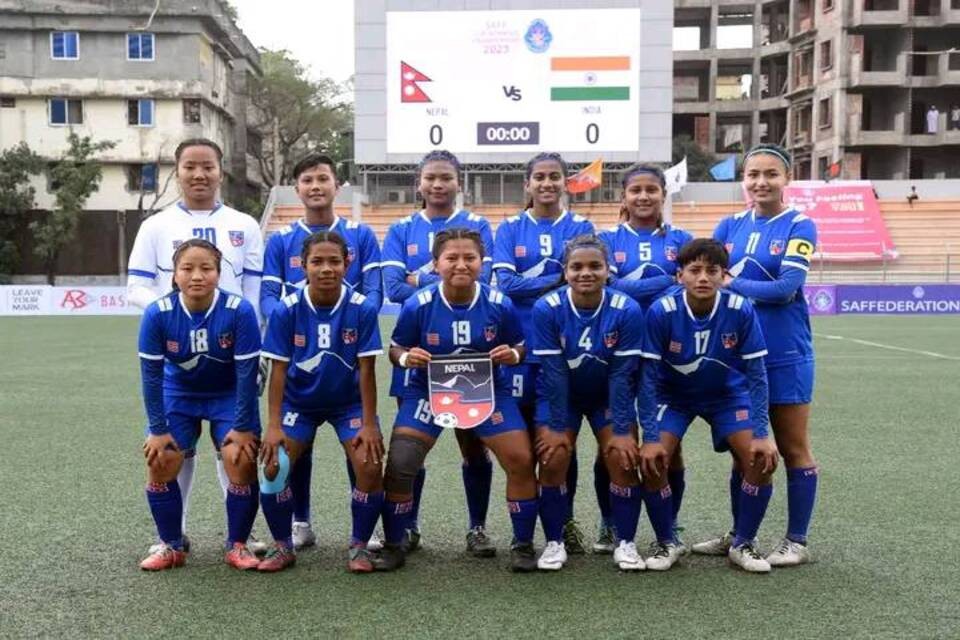 SAFF U17 women's champioship got underway in Dhaka on Monday.

Nepal went down 1-4 to India in the opener match.

Shilji (10', 40', 81') scored a hat trick while Pooja scored another for India in 41st minute. 

Barsha Oli scored one for Nepal in 54th minute.

Bhutan and Bangladesh will play second match of the day.

Nepal, Bhutan, Bangladesh & Russia are competing in the event.