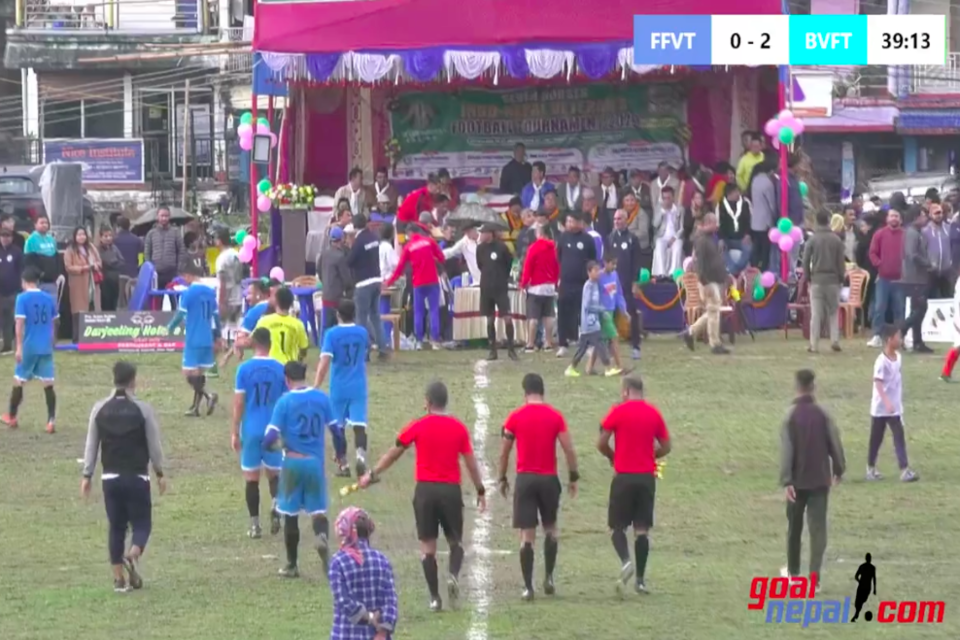 Birtamod United veterans have clinched the title of Kakarvitta veterans championship.

Birtamod United defeated Freedom Fighter veterans 2-0 in the final match played at Kakarvitta high school grounds on Monday.

The champions received NRs 2 lakh while runners up team NRs 1 lakh.

MLA Gopal Tamang and other guests distributed prizes to the winners.

Kakarvitta veterans FC president Gangalal Gurung thanked everyone for the support. General secretary Sher Bahadur Basent appreciated the sponsors and the fans.