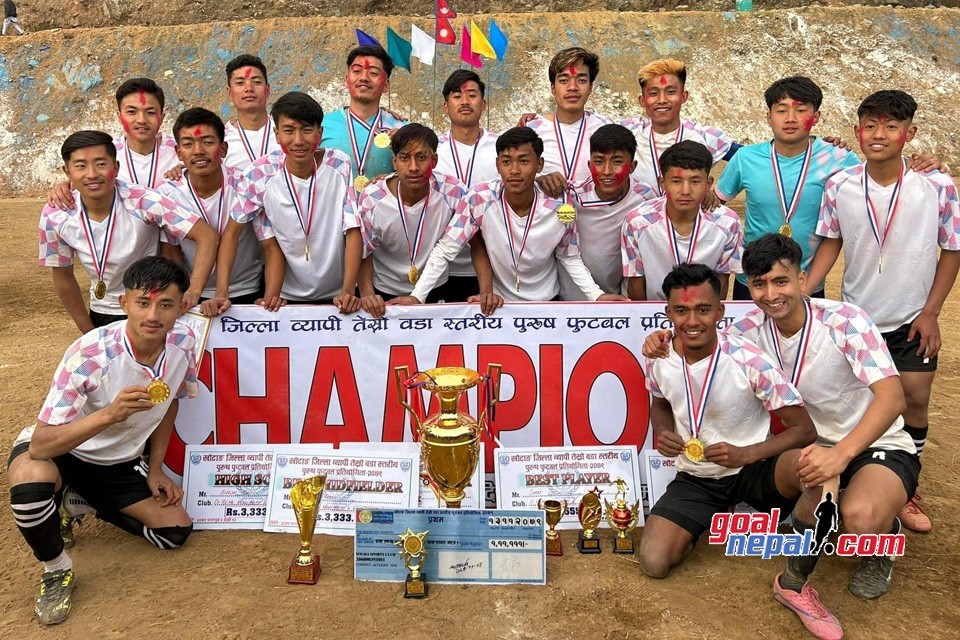 Ward number six Nerpa has lifted the title of Khotang knockout football championship.

Ward number six defeated ward number 11 Kharmi in sudden death on Saturday to lift the title.

The champions received NRs 1,11,111 and runners up team got NRs 55,555.

Suraj Rai became the most valuable player of the tournament and received NRs 5,555.

Solma sports club organized the event.