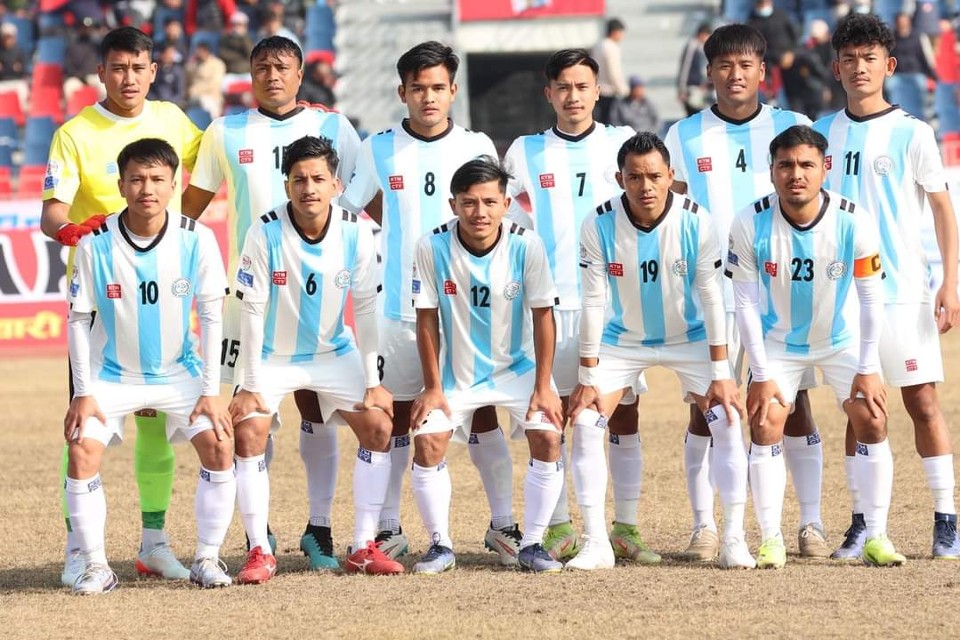 Kathmandu (GoalNepal) - Manang Marshyangdi Club have finalized their squad for the upcoming season of A Division League. The club has signed Kiran Shrestha as the head coach and Prabin Shrestha as the goalkeeper coach.
Players signed for this season include Deep Karki, Jiyarat Sheikh, Aashish Gurung, Chetan Kumar Tharu, Saroj Yonjan Lama, Man Bahadur Tamang, Randip Paudel, Sumit Shrestha, Jaya Gurung, Kamal Thapa, Bijay Shrestha, Bhison Gurung, Ramesh Thapa, Prashant Shrestha, Nirajan Malla and Roshan Rana Magar.
Manang have gone with a fairly young squad this time. Chief coach Kiran Shrestha says, "Manang is a big team. By believing in mw, the club has given a big responsibility. I want to thank the management of the club. It is challenging this time. Manang's team structure this time is different. Earlier, there were many national team players. Now there is a team of young players. I will try my best as a coach to win."
Anjan Bista and Pujan Uperkoti left the club and have already made moves ahead of the season.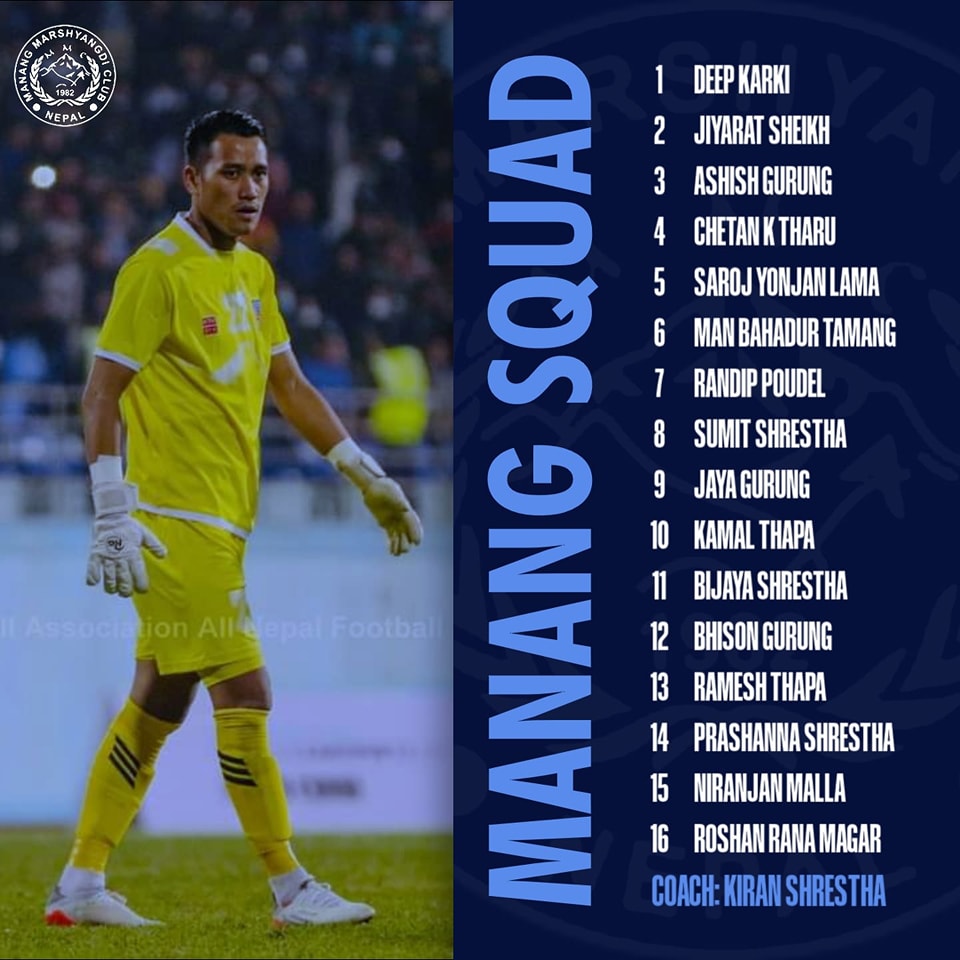 MMC Vs Tribhuwan Army FC - MATCH HIGHLIGHTS