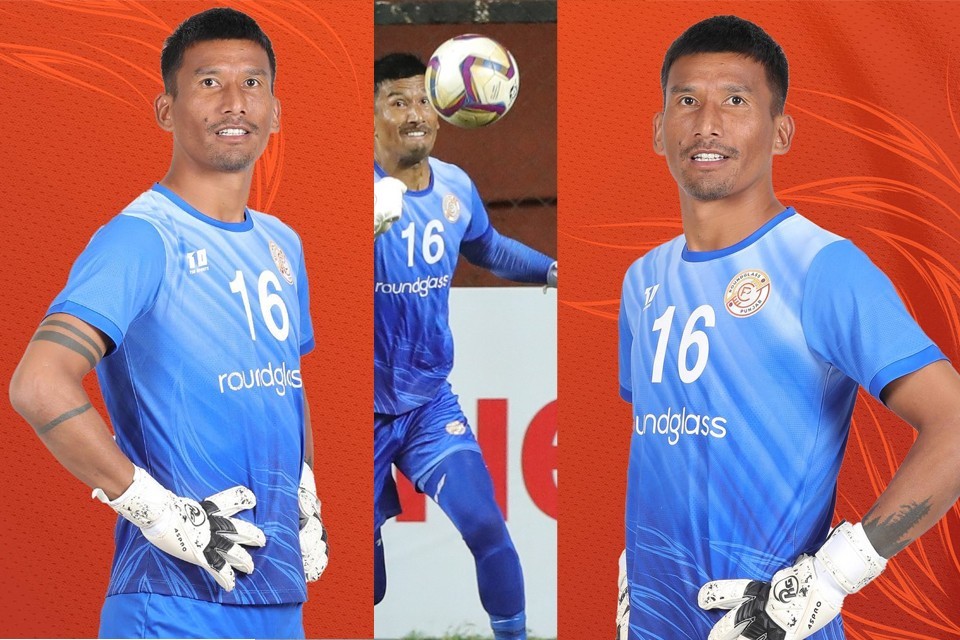 Kiran Chemjong, Nepal's number one goalkeeper and captain of the national football team, has been named the player of the month for the month of December of RoundGlass Punjab FC.
Kiran, who joined Punjab for his second spell this season, is performing well for the team in the I-League. In the month of December, out of the total of 4 matches played by Punjab, Kiran kept a clean sheet in three consecutive matches.
In the I-League this season, Punjab have scored 19 points from eight matches and are in the second position of the league table. And they are just two points behind Srinidhi Deccan who have played one more match.
The I-League is on a break for the English New Year and Christmas and is set to resume in a few days. Also, Punjab is scheduled to play their next match against Neroca on Sunday.
Kiran Chemjong's Minerva Punjab FC Vs East Bengal Match Highlights