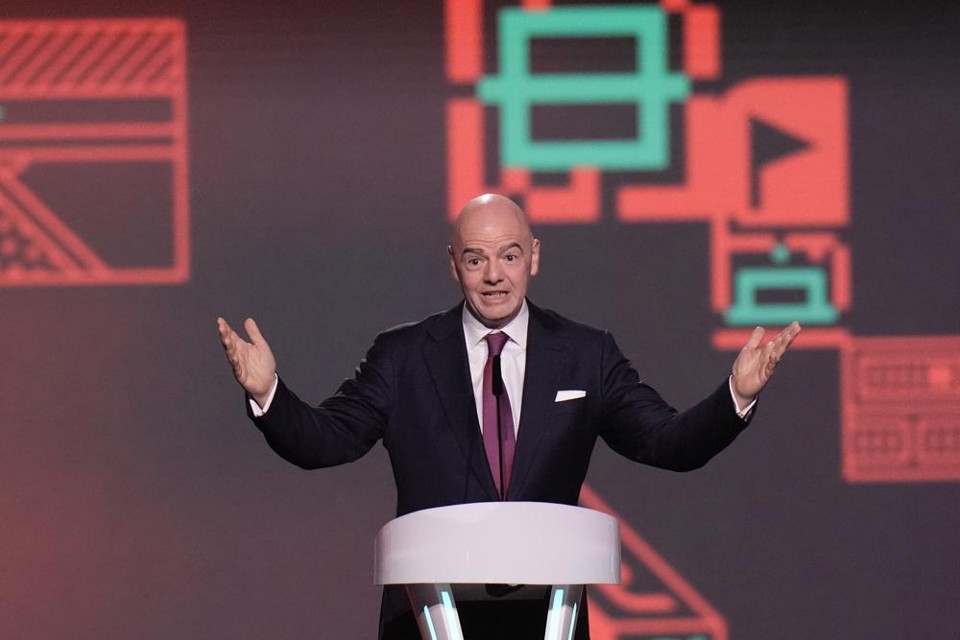 Kathmandu (GoalNepal) - FIFA president Gianni Infantino is going to serve as the FIFA president for four more years. The Swiss-Italian national will serve for the next term as no other candidate has registered their candidacy for the next term.
FIFA stated that he was the only one to enter the race by the deadline, four months before election day on March 16 in Kigali, Rwanda.
Infantino was re-elected unopposed in 2019 after winning a five-candidate battle to succeed Sepp Blatter in 2016. He is expected to continue after the 2026 World Cup in the United States, Canada, and Mexico. If he chooses to, he can fight for the next term beyond 2026, which will be the last time he can run for the post because of a 12-year limit.
The first three years of Infantino's presidency—during which he completed a term begun by Blatter—do not count toward the 12-year cap agreed to in changes negotiated after a protracted corruption crisis before his first election due to an oddity in FIFA's constitution.