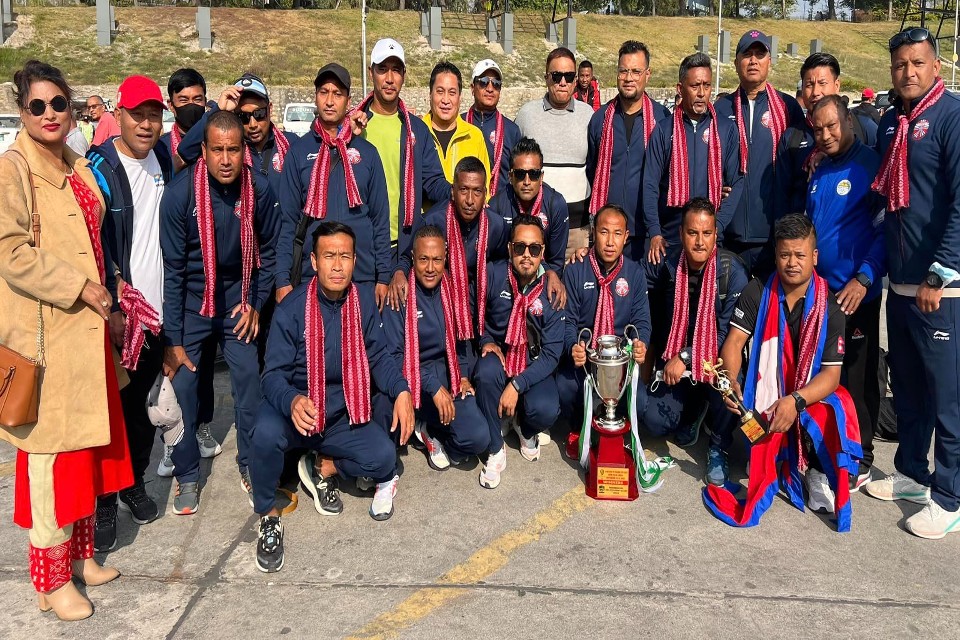 CMG Sankata Club, Nepal have returned home after winning the Three Nations Veterans Cup tournament held in New Delhi. The team returned to Kathmandu on Monday after a triumphant trip to the Indian capital.
Sankata won the title by defeating Delhi Sunday Club, India 4-0 in the final. Jumanu Rai and Vikarna Shrestha, former national team players scored a brace each to give their team the title. Prolific forward in his days, Jumanu Rai was declared the best player in the tournament.
Earlier, Sankata had defeated Delhi Sunday Club 2-1 and Veterans Club, Bangladesh 4-0 to make their place in the final.
Sankata had racked up many former national team players for their journey to New Delhi which paid dividends.
5th Jhapa Gold Cup: Sankata Club vs Three Star Club