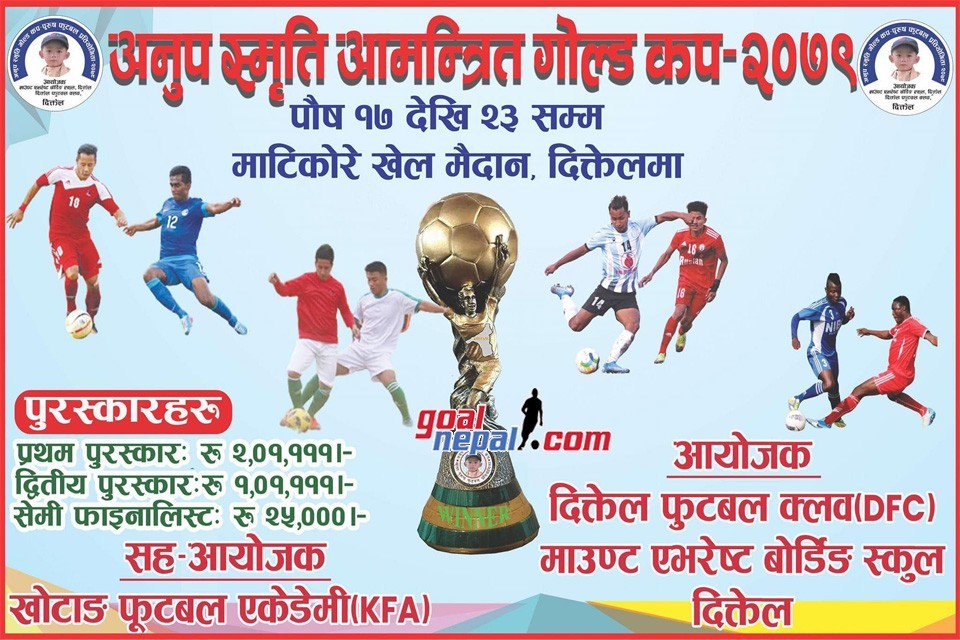 Diktel - Diktel Football Club and Mount Everest Boarding School, Diktel are going to jointly organize the Anup Memorial Invitational Gold Cup Knockout Football Tournament from the 17th to 23rd of Poush.
The organizers informed that the necessary preparations for the competition to be held at the Matikore playground in Diktel have started. Similarly, the organizer said that detailed information about the competition will be officially given later.
The winners of the tournament, which is also co-hosted by Khotang Football Academy, will receive a trophy of Rs 2,01,111 while the runners-up will receive Rs 1,01,111. Similarly, the organizers informed that cash prizes of Rs. 25,000 each have been arranged for the two teams that will be defeated in the semi-finals.