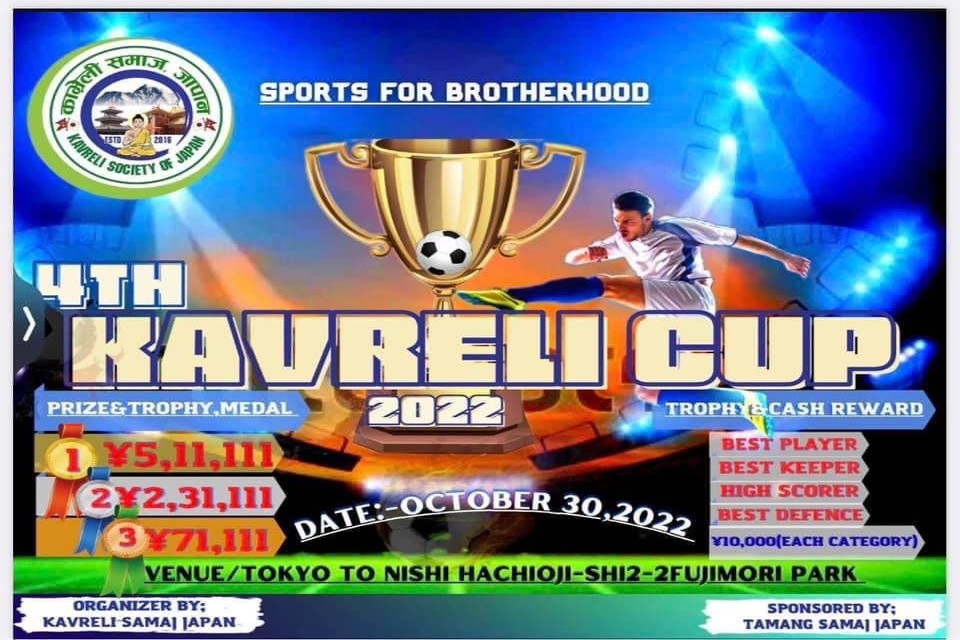 The fourth Kavreli Cup 2022 is going to be held in Japan on October 30. The tournament will be organized by Kavreli-Samaj, Japan and sponsored by Tamang Samaj, Japan.

The winners of the tournament will receive 5,11,111 Yen, while the runners-up and third-placed teams will each receive 2,31,111 and 71,111 Yen, respectively.

The tournament will be played in Tokyo To Nishi Hachioji-Shi2-2Fujimori Park.

The best player, goalkeeper, defender and highest goalscorer will each receive trophies and cash rewards.