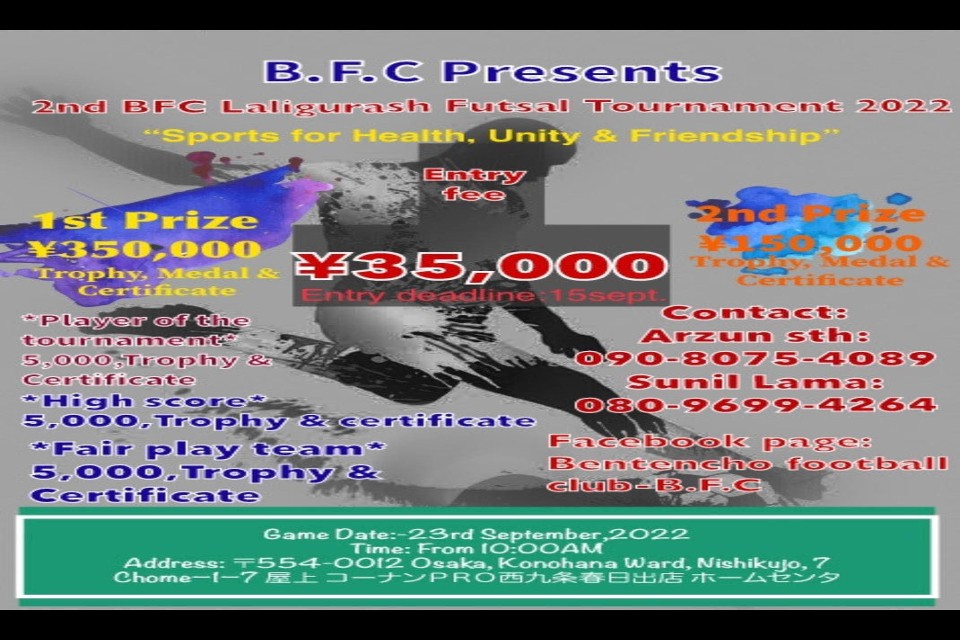 BFC presents Laligurash Futsal Tournament 2022 is going to be held in Japan on September 23

The tournament will be played in Osaka, Konohana Ward, Niskikujo 7.

The winners of the tournament will receive 350,000 Yen, the runners-up will receive 150,000 Yen.

The highest scorer will get 5,000 Yen while the fair play team will receive 5,000 Yen as well.

Entry fee has been set at 35,000 Yen.