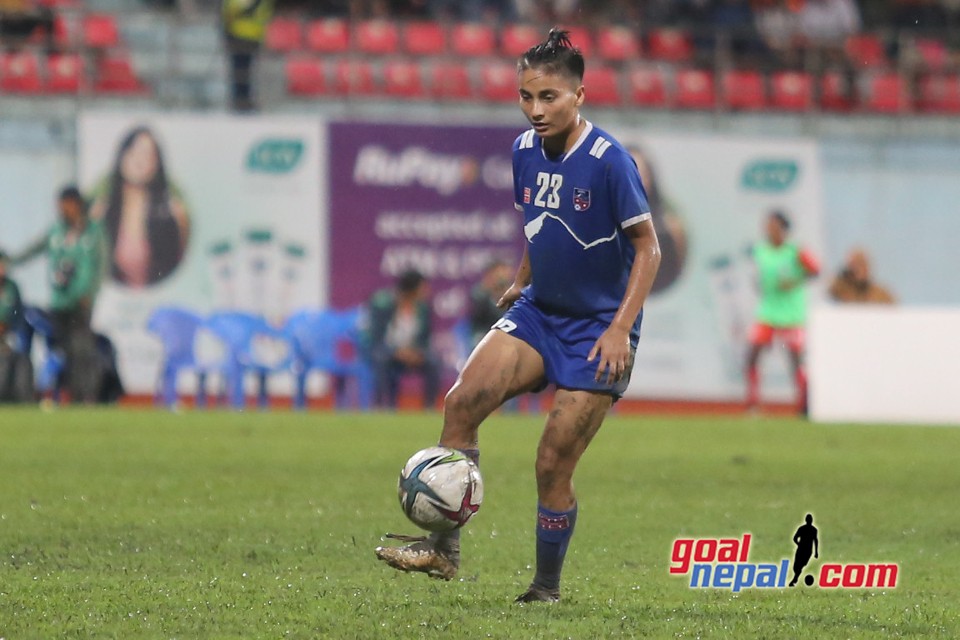 Nepal national women's team midfielder Dipa Shahi has received economic support.
Dipa received support from Chankheli Rural Municipality president Pyarilal Shahi for her rise in Nepali football, hailing from the remote Humla district.
Shahi has pledged to give Rs. 55,000 to Dipa, a regular player on the Nepali side who finished as the runners-up in the recently concluded SAFF Women's Championship in Kathmandu.
Dipa, who had been playing district-level tournaments in Humla, arrived in Kathmandu three years ago for higher studies.
She got into the national team after good performances in Deputy-Mayor Cup last year, where she played for Kankai Municipality. She was adjudged the most valuable player in the tournament.