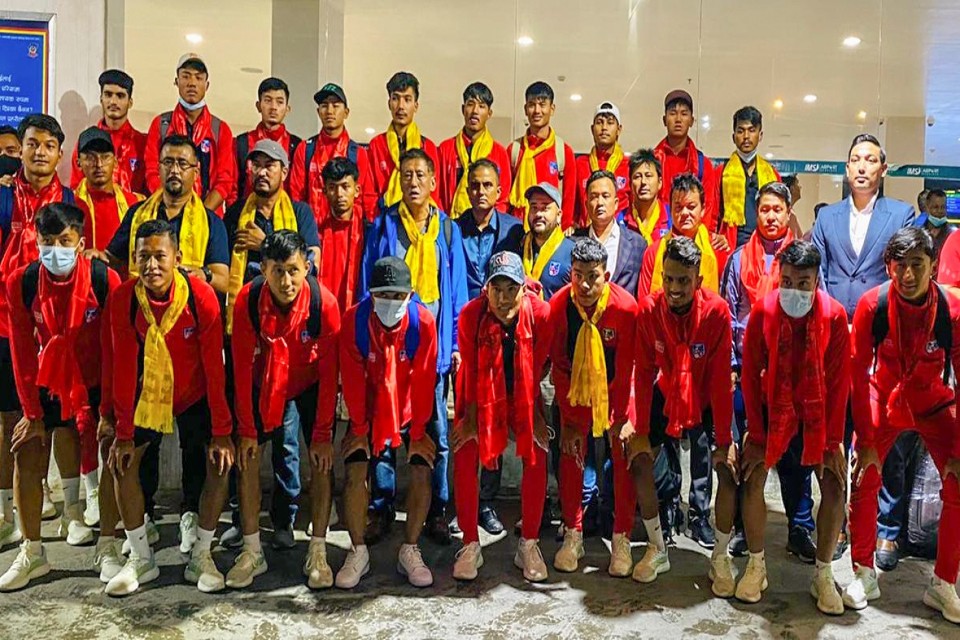 After competing in the AFC U-20 Asian Cup Qualifiers in Bahrain, the Nepal U-20 national team returned home on Monday.
The squad was welcomed by members of the ANFA Ex-Co, including Anil Malla, Purushottam Thapa, Rabindra Chand, and Tika Ram Lama at the airport.
Nepal finished with zero points in the AFC U-20 Asian Cup qualifiers. Nepal in Group B lost 3-0 to Bangladesh in their last match and concluded the campaign with zero points.
Nepal lost to Bhutan, Qatar and Bahrain before the loss against Bangladesh.