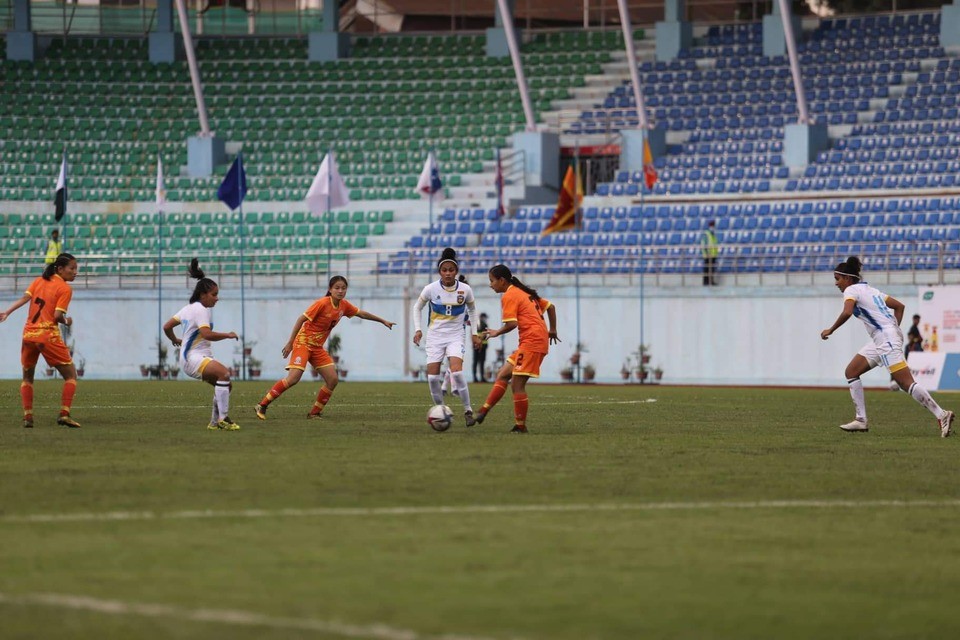 Bhutan have registered their first victory in the SAFF Women's Championship history. Bhutan defeated Sri Lanka 5-0 at the Dasharath Stadium on Friday evening to register their first win in tournament history in their 16th match.
In their second match of the tournament, Bhutan dominated the ball possession and were on the front foot for the entirety of the match. But they had to wait until the 42nd minute to lead of the match through Namgyel Dema's goal. The first half ended 1-0.
Bhutan continued their dominance of the ball in the second half and added four goals. Deki Lhazom scored twice in the 50th and 63rd minutes of the match to give Bhutan a three-goal lead.
Towards the end of the match, Tshering Lhaden and Tshering Yangden added a goal each in the 85th and 89th minutes to give Bhutan a comfortable 5-0 victory.
This is also the first time that they have scored more than one goal in a single match in their history.
Bhutan have registered three points in group B but are second due to an interior goal difference to Nepal. Bhutan had earlier lost 4-0 to hosts Nepal in the opening match of the tournament.
Sri Lanka will face Nepal in the final group match on September 12. They have a mammoth task ahead of them to make it into the final four.
Tomorrow, Pakistan and Bangladesh will face each other in the first match of the tournament while India and Maldives will lock horns in the second match.