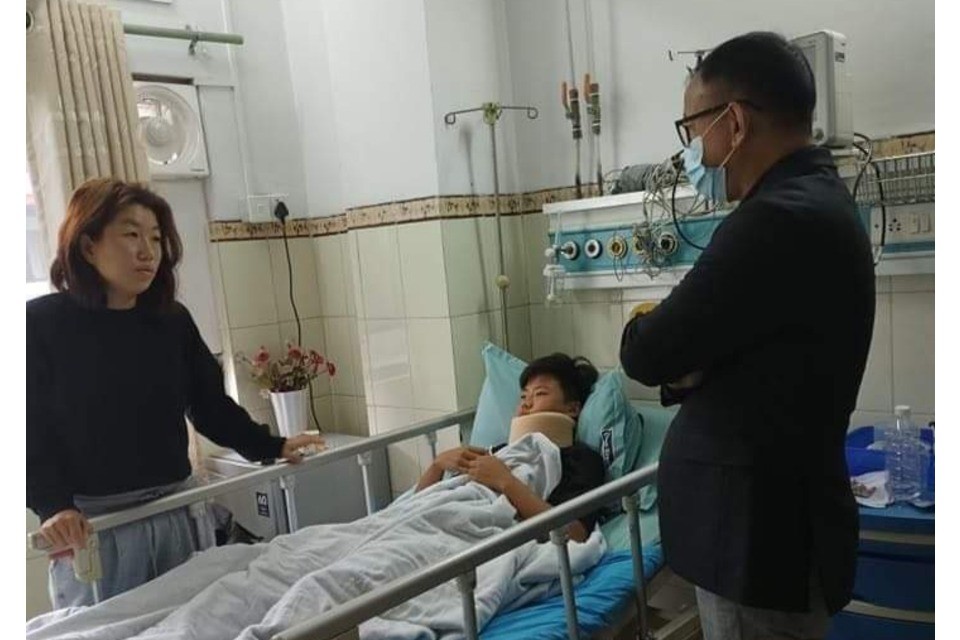 Bhutanese international Jamyang Choden has been hospitalised in Kathmandu following the SAFF Women's Championship opener against Nepal yesterday evening.
The Bhutanese international was subbed off in the 60th minute and showed some discomfort on the sidelines before being stretchered and ambulanced off the stadium and rushed to the medical facilities.
ANFA president Pankaj Bikram Nembang visited Choden at the hospital to know about the extent of her inury/illness.
Bhutan lost 4-0 to Nepal in the SAFF Women's Championship opener yesterday at the Dasharath Stadium. Seven SAARC nations are participating in the tournament.