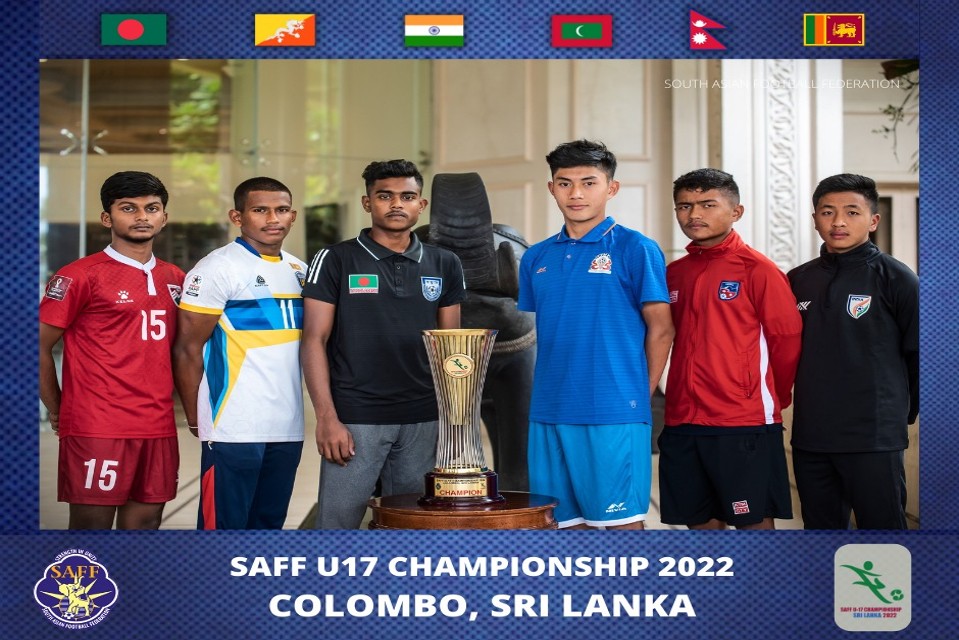 The SAFF U-17 Men's Championship is going to start in Colombo, Sri Lanka today. The tournament will kick off with Bhutan taking on India at the Racecourse International Stadium in Colombo.
The match will begin at 3:30 PM local time. Bangladesh and Sri Lanka will take on each other in the other game of the day at 8:00 PM.
Six teams, Sri Lanka, India, Bhutan, Bangladesh and Maldives, are participating in the tournament, along with Nepal.
Nepal is in Group 'B'. India and Bhutan are in Nepal's group. Nepal will compete against Bhutan on September 7. Similarly, Nepal will play India in the second match on September 9.
Group 'A' consists of hosts Sri Lanka, Maldives and Bangladesh. The top two teams in the group will qualify for the semi-finals. The final will be held on September 14.