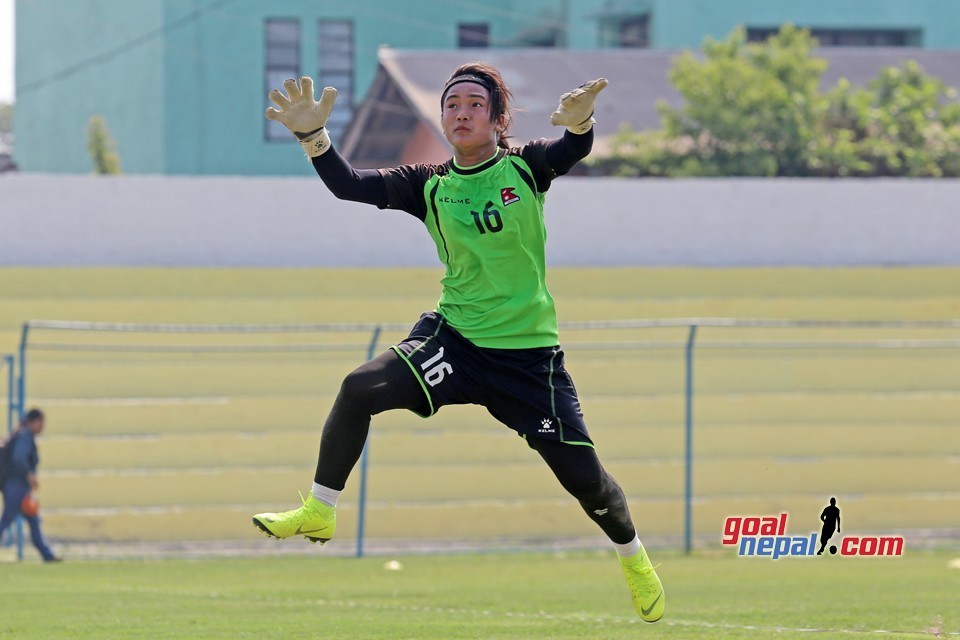 Anjila Tumbapo Subba, the Nepal national women's team goalkeeper has been named the captain of the national side ahead of the SAFF Women's Championship. Anjila has been named the skipper in absence of regular captain Renuka Nagarkoti.
Renuka fractured her collar bone during training in July and underwent surgery.
'I will not let the faith of the coach go to waste,' Anjila said in the pre-match conference thanking the coach Kumar Thapa for appointing her the captain of the side. Similarly, Amrita Jaisi has been selected as the vice-captain.
Tuesday marks the start of the regional tournament at Kathmandu's Dasharath Stadium. At 5:30 p.m., the first match pits hosts Nepal against Bhutan.
Seven South Asian nations, including Nepal, are scheduled to compete in the tournament.
100 Sports Management Private Limited had previously received the broadcasting, marketing and ticketing rights for the tournament. The ticket prices have been set at Rs. 300 for normal parapet and Rs. 500 for VIP parapet.
Group A: India, Bangladesh, Maldives, Pakistan
Group B: Nepal, Sri Lanka, Bhutan
NEPAL WOMEN'S VS KYRGYZ REPUBLIC 8-0 | MATCH HIGHLIGHTS