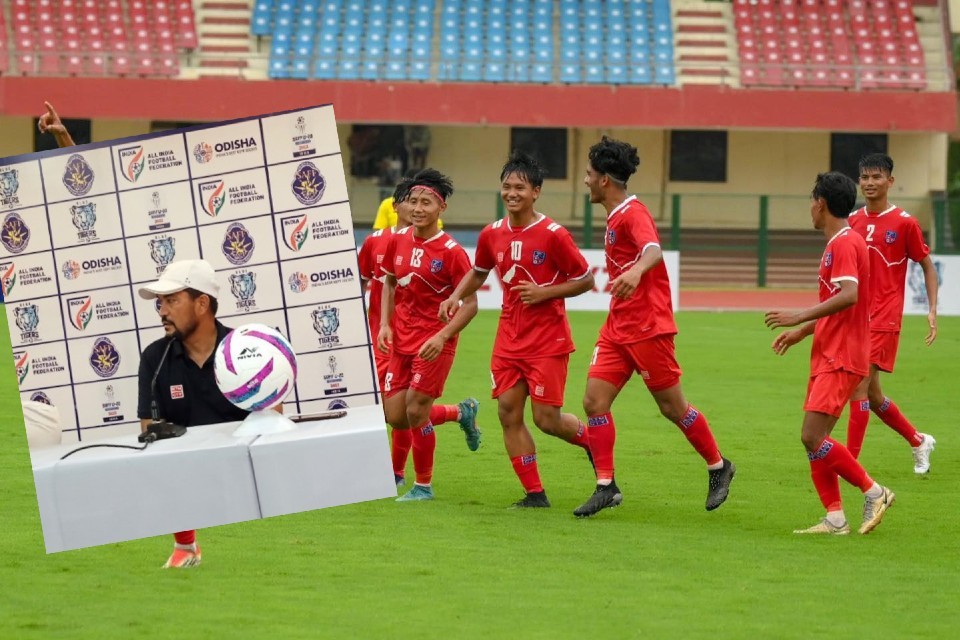 Nepal U20 coach Meghraj KC has asked fans not to blame ANFA & players for a humiliating defeat at the hands of India U20.

Hosts India hammered Nepal 8-0 at Kalinga stadium on Sunday.

Writing on his social site profile, coach KC said it was his fault not the ANFA or the players.

"I would like to thank everyone for their kind support. Our players are inexperienced but they are talented. We couldn't make you happy. I feel sad. But please don't blame ANFA & players for the loss. It's my fault. I have two days to recover. If not, I will quit", he added.

Nepal needs to win the match against Bangladesh with higher goal difference if they eye final spot in SAFF U20 championship.

Match is slated for August 2 at Kalinga stadium.
Nepal U20 Coach Meghraj KC: We Are Ready For All Opponents