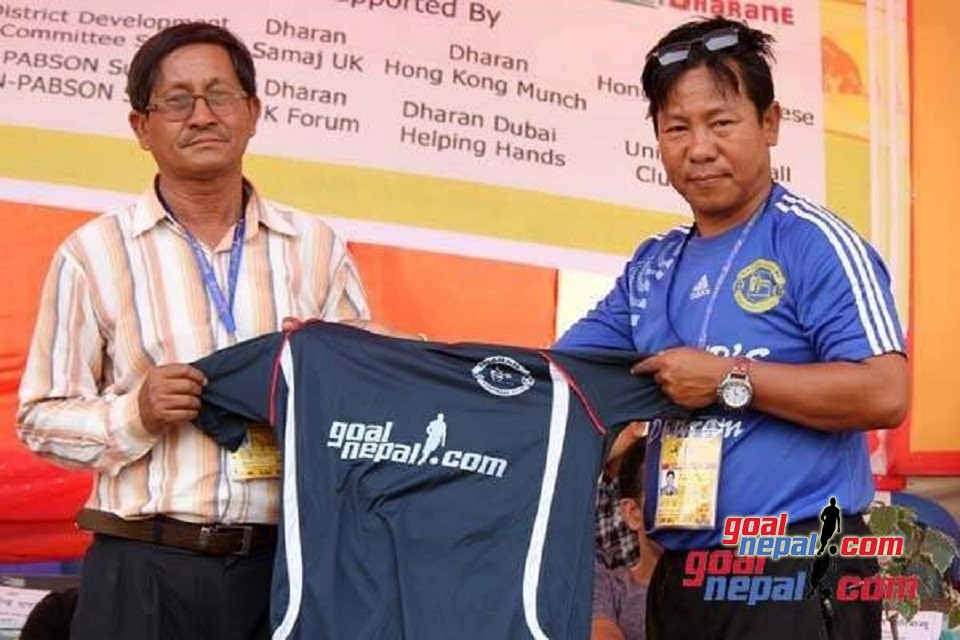 In an attempt to promote youth football in Dharan, GoalNepal.com has donated 20 set of jerseys to Dharan football academy.

GoalNepal CEO, Bikram Thapa recently handed over the Jersey to Dharan FC coach-cum-player Sagar Ghimire.
"We are always committed for the development of the game. We want youth football development so that we can have quality pool of players. We want to ignite interest among youth for the game"
"This is just a small gift to the club which is working hard to produce quality youth players", said Thapa.
Dharan FC is running youth football academy.
Dharan FC president Kishor Jhapali thanked GoalNepal.com for the support.
"We are thankful to GoalNepal.com for their support. We know how hard GoalNepal is working on for the development of the game in the country. Our academy boys are happy to wear new Jerseys and they look motivated", said Jhapali.
GoalNepal.com is supporting clubs -which are running youth football academy- with footballs and jerseys.