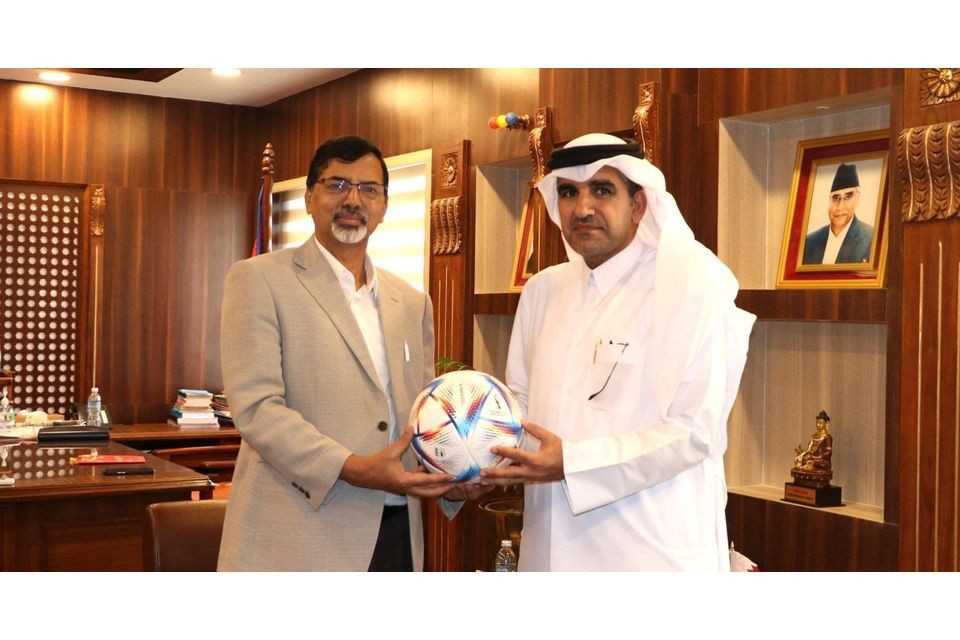 Yusuf bin Mohammed Ahmed Al Hail, Qatar's Ambassador to Nepal, has invited Finance Minister Janardan Sharma to attend the FIFA World Cup. Ambassador Yusuf invited Finance Minister Sharma to watch the World Cup during a courtesy call at the Finance Ministry in Singha Durbar.
"A courtesy meeting was held at the Ministry of Finance in Singha Durbar between the Qatari Ambassador to Nepal, His Excellency Yusuf bin Mohammed Ahmed Al Hell," Sharma wrote on his Facebook page. "During the meeting, I would like to thank His Excellency Yusuf, the Ambassador of Qatar, for inviting me to the 2022 FIFA World Cup in Qatar."
The World Cup will be held in Qatar from November 21 to December 18. The hosts will compete against Ecuador in the opening game of the Qatar World Cup.
The World Cup's 32 participating countries have been determined, and the group stage draw has already taken place.