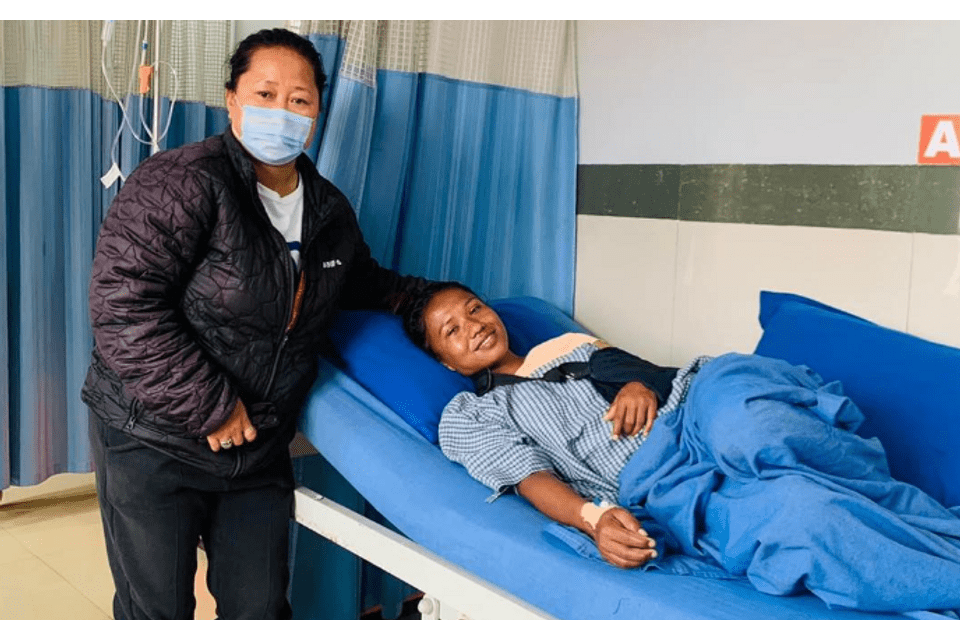 Nepal Women's National Team captain Renuka Nagarkoti is likely to miss the upcoming SAFF Women's Championship which is going to be held in Nepal later this year. Nagarkoti underwent surgery yesterday after suffering an injury.
She fractured her collar bone during training yesterday and underwent surgery last night at the B&B Hospital in Gwarko, Lalitpur. She is going to be sidelined for at least ten weeks according to ANFA.
Renuka is the captain of the departmental side APF along with the Nepali women's national team. She has been a regular member of the Nepali women's football team for over ten years now.
The women's team is currently in closed camp preparing for the women's football in Asian Games along with SAFF Women's Championship from August 29 to September 10, 2022.
NEPAL WOMEN'S VS KYRGYZ REPUBLIC 8-0 | MATCH HIGHLIGHTS