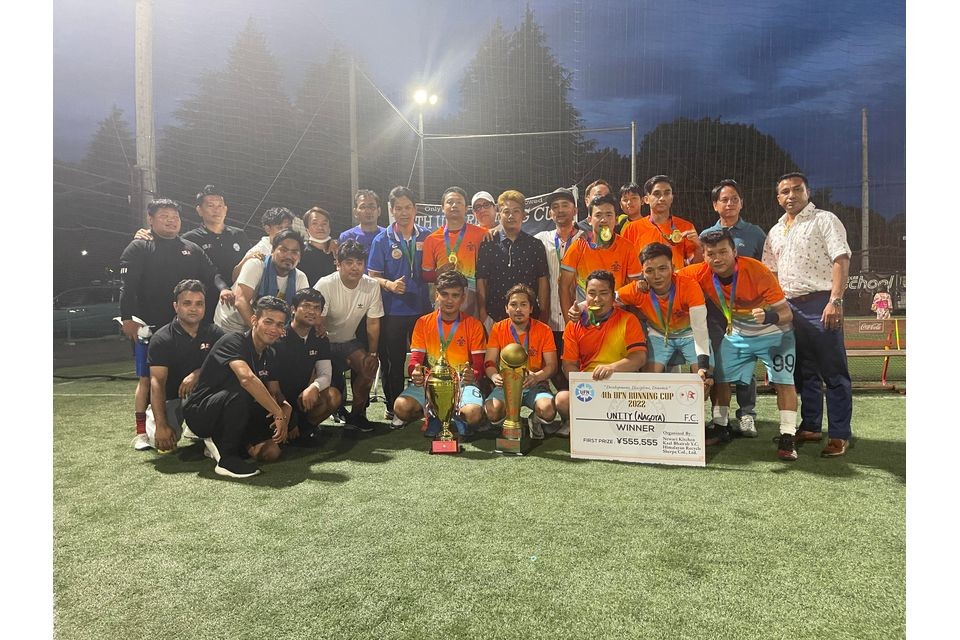 Unity FC have lifted the title of the fourth UFN Running futsal cup 2022. Unity defeated NNFC in the final on Sunday to be crowned champions.

Unity bagged 555,555 Yen being the winners while runners-up NNFC received 255,555 Yen. Kobe United were awarded the best team award and received 50,000 Yen.

Siddhartha Regmi of Gorkhe was awarded the rising player award, Bikash Shrestha of Gorakhnath FC was awarded the best goalkeeper award, Mahesh Shrestha of NNFC received the best defense award while Milan Thapa of Unity FC received the best player award. Ashok Nepali and Bikash Pun of the winners finished as the top scorers of the tournament. All of them received 10,000 Yen in prizes.

Chief guests Jeevan Lama and Naresh Joshi along with guest Basanta Gauchan awarded the winners with prizes.

Newari Kitchen, Kal Bhairav YC, Sherpa Co. Limited and Himalayan Recycle in Japan organized the tournament.