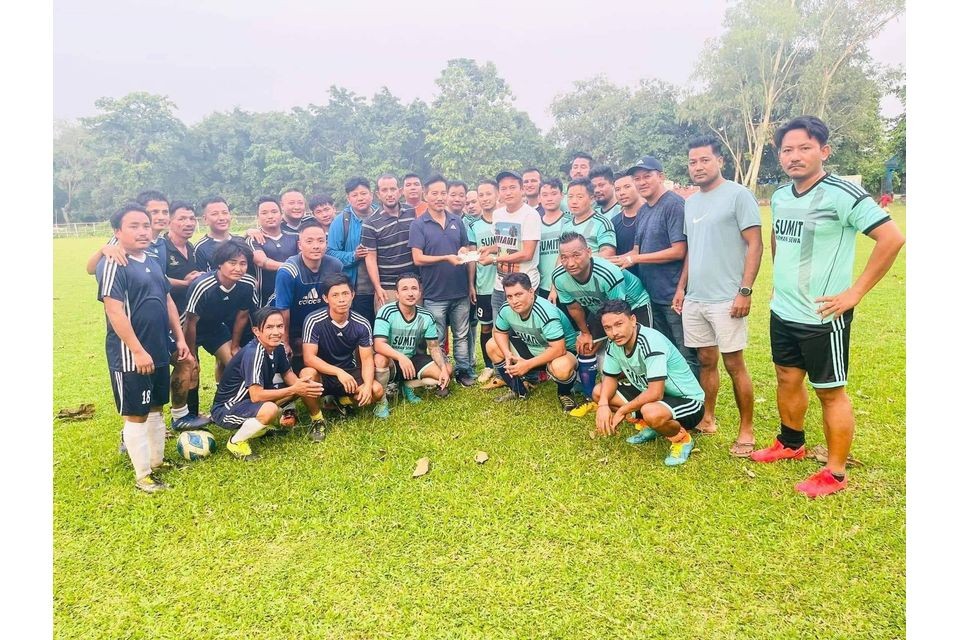 Former player of Jhapa XI Prem Kumar Subba has received Rs. 50,000 from former players of Morang XI for the treatment of his kidney problems.
Former players who have donated:-
1. Uttam Rai: Rs. 5,000.
2. Shambhu Gurung: Rs. 5,000.
3. Deepak Rai: Rs. 5,000.
4. Bikram Rai: Rs 5,000.
5. North Khawas Rs. 2,500
6. Pradeep Khawas: Rs. 2,500.
7. Sanjeev Budhathoki: Rs. 5,000.
8. Khadak Shrestha: Rs. 5,000.
9. Charan Gurung: Rs. 5,000.
10. Danny Rai: Rs 5,000.
11. Deepak Bhandari: Rs. 5,000.
Former A Division league player, Prem Subba is suffering from multiple kidney failure. Subba, who has previously played for Boys Union, Mahabir Club and United Club, is struggling financially for the treatment. Jhapa Veterans have started the "Save Prem Subba" campaign for donations for Subba's treatment.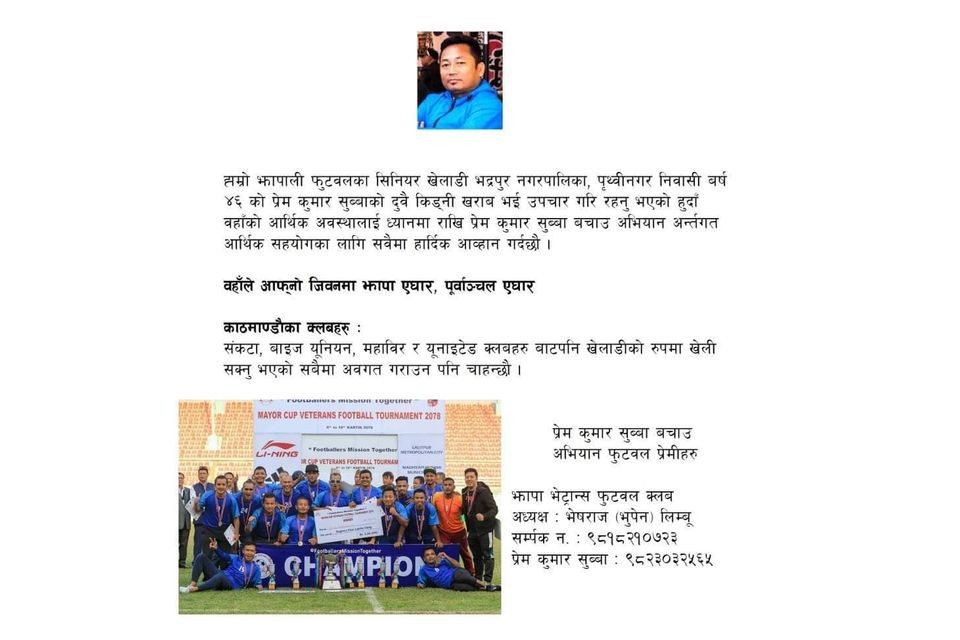 JALTHAL FC JHAPA ENTERS SFs 2nd BHAGIMAN MEMORIAL CUP