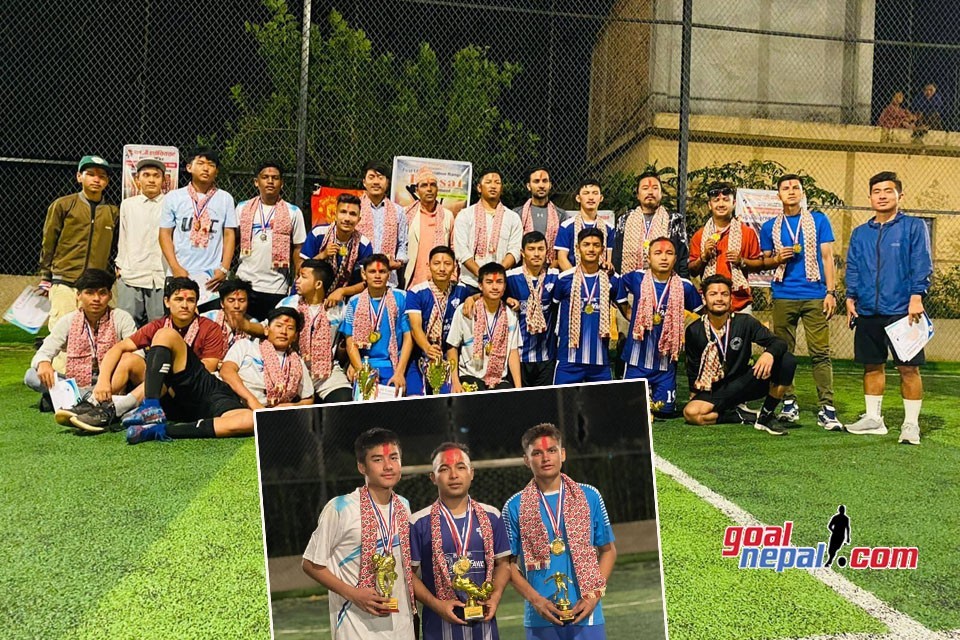 Rampur United FC has won the title of the first LG Association Open Futsal Tournament. In the final played at Rampur Futsal at Rampur-5, Materi, Palpa, Rampur United defeated Laligurans 4-2 to win the title.
The winner Rampur United bagged Rs. 20,000 including the title while the runner-up Laligurans bagged Rs. 10,000. Keshav Raj Shrestha was selected as the best player in the competition in the individual category. Similarly, Kshitij Rana bagged the Emerging Player award and the best goalkeeper was Susmit Hamal.
Competition coordinator Kamal Rana informed that all those who excelled in the individual category won Rs. 2,000 and a trophy. The winners were awarded by the chief guest Durga Pokhrel, Chairperson of Rampur Municipality Ward No. 5, Adesh Rana, Chairperson of LG (Laligurans) Association and others.
A total of 14 teams participated in the competition which was organized with the objective of enabling young players to get involved in futsal and compete at the national level, said competition coordinator Kamal Rana. President of the organizing club Adesh Rana said that there is a plan to complete the competition with more grandeur in the coming days. On the occasion, he also thanked those who helped in the completion of the competition.