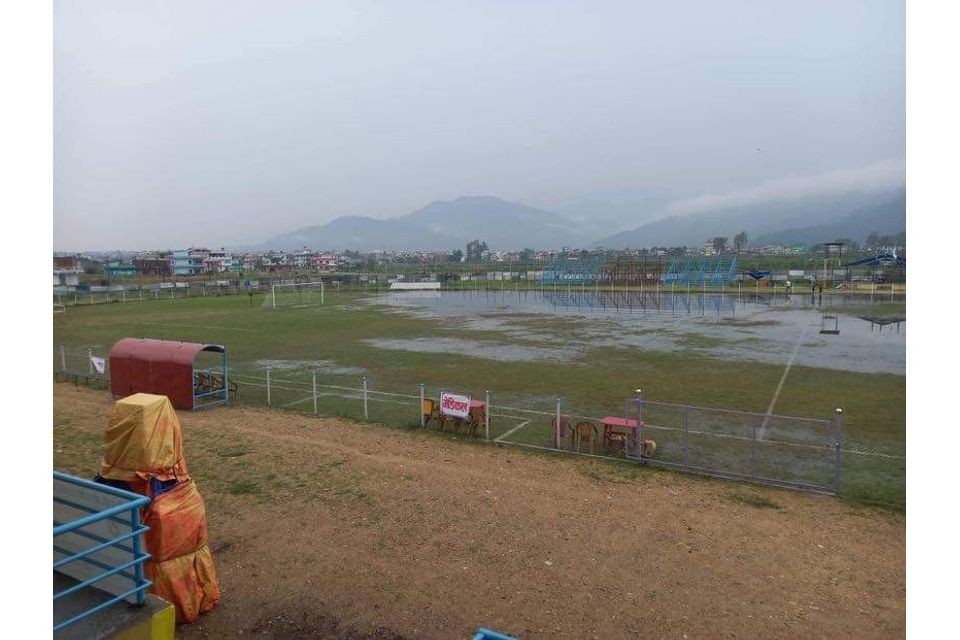 The Local-level Martyr's Memorial Makwanpur Gold Cup fixture between Bijay Youth Club and Nawa Jana Jagriti Youth Club, Simara scheduled for today has been postponed for tomorrow morning due to the condition of the pitch after heavy downpour.
The pitch is unable to host the match due to accumulation of water in large amount, according to match commissioner Chhabi Subedi.
This fixture will be played tomorrow morning at 8:30 AM according to a statement released by Makwanpur DFA. The winners of this fixture will face Nepal Police Club in the semi-finals.
Church Boys Club and Avenir FC, Cameroon are also scheduled to play each other tomorrow at 4:00 PM.
The winner of the competition will get Rs 15 lakhs in cash along with the title while the runner-up will get Rs 10 lakhs. Similarly, those who excel in the individual category will also be given Rs 25,000 cash and a trophy each.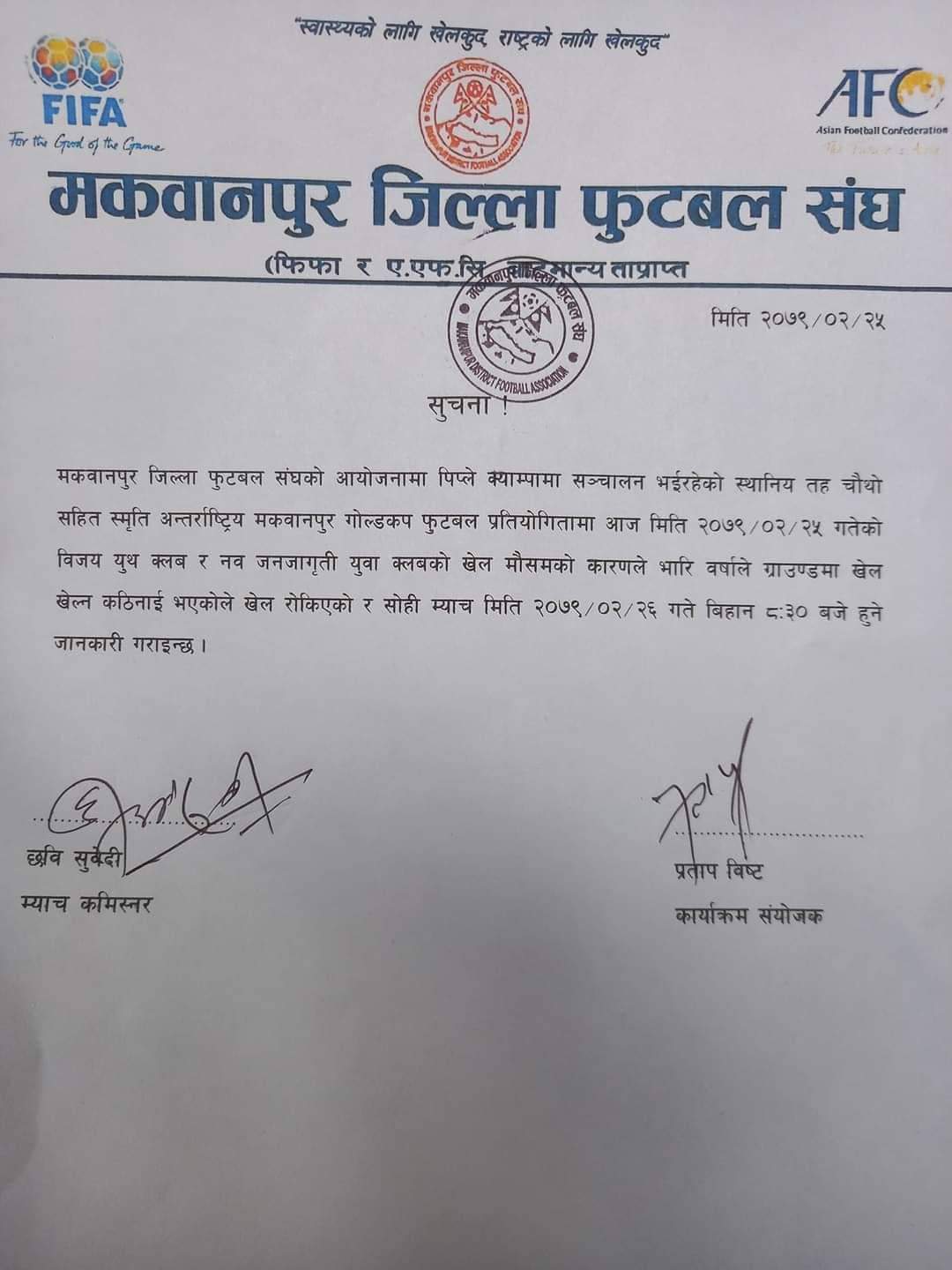 3rd Makwanpur Gold Cup: Makwanpur XI Vs Machhindra Club