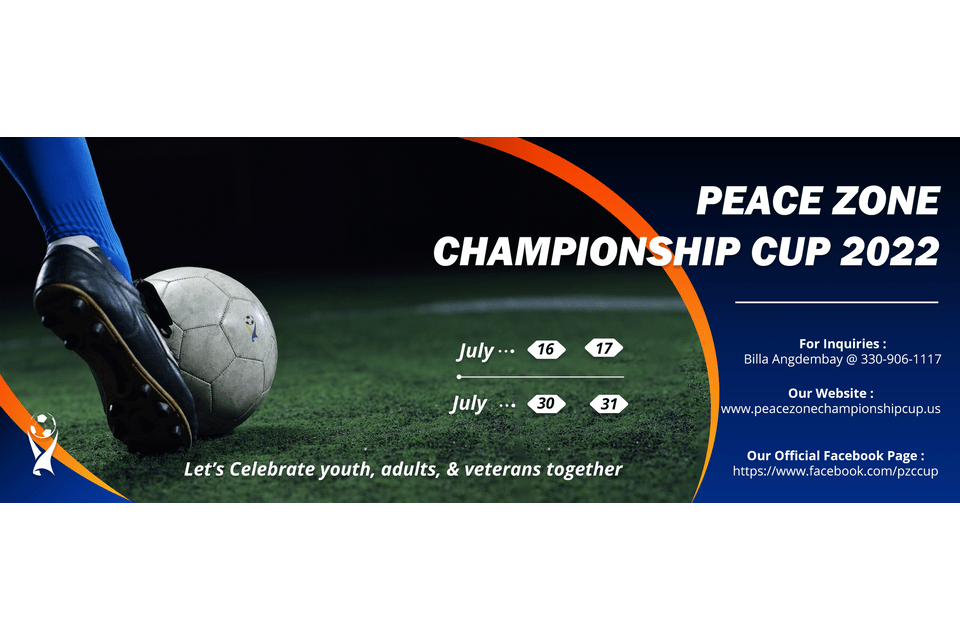 A Nepali football tournament, Peace Zone Championship Cup 2022, will be held at 1806 Copley Road, Akron, Ohio 44320 on July 16,17, 30, and 31, 2022.
With successful four seasons in the past years, the Peace Zone Championship Cup is set to continue its fifth season in 2022.
The tournament's objective is to create an opportunity for Nepalis throughout the USA and Canada to come together for two weekends of competition, activities, and fun for the entire family.
The tournament consists of 20 clubs for the adult category, eight clubs for Veteran teams, and five clubs each for U-12, U-18, and girls categories.
Registration is closing on June 15, 2022.