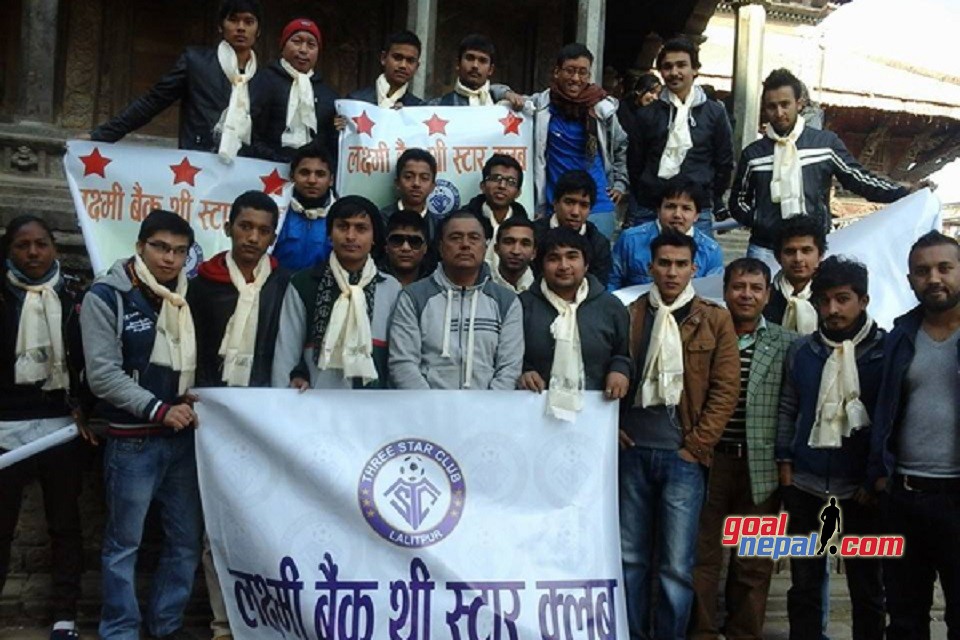 Supporters group of Laxmi Bank Three Star Club - We Are Stars got an official status from the club on Saturday.

Three Star Club president Lalit Krishna Shrestha, VP Nirmal Shakya, GoalNepal CEO Bikram Thapa and other club officials were present in the program.
"This is a historic day for us.. GoalNepal CEO Bikram Thapa helped us to form this group", Club president Lalit Krishna Shrestha said.
"There are many supporters of the club. We feel proud to have an official group with us. We are sure other Three Star Club supporters will join the group and they will make it bigger"
"We are ready to provide all kinds of support to the official group", added Shrestha.
Club coach Anjan KC thanked all stars for their support to the club.
Meanwhile, the first meeting of the supporters club elected Paribartan Regmi as the president of the group. Keshab Bajgain is the VP.
Sujita KC is a general secretary of the group. Parayanash Shakya has been appointed the secretary. Sandip Tiwari will act as a treasurer in the group.
Rijan Thapa, Ashok Khadka, Surya Bahadur Gurung, Kiran Luitel, Shyam Ghimire and Prabin Tamang are the members in the exco.
Other 11 die hard stars are the principle members.
The group also established a fund for the benefits of the group. The 22 principle members will donate Rs 100 every month to the fund.
GoalNepal.com CEO Bikram Thapa said, "On behalf of GoalNepal, I am very excited to help supporters group to get an official status from the club.