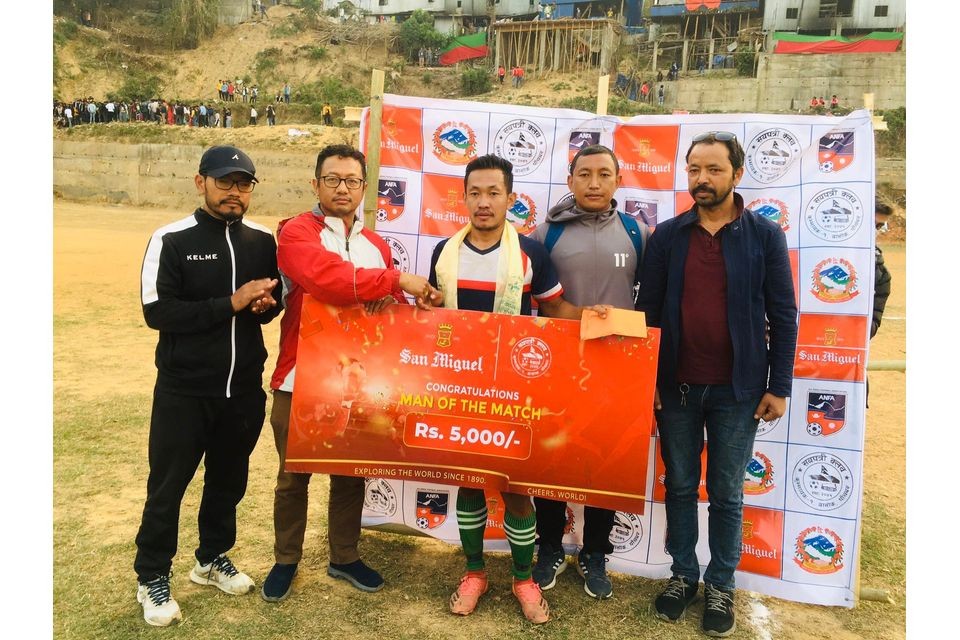 Sayapatri Club have qualified for the final of the third Kummayak Kussayak Gold Cup going on in Panchthar. They defeated Khewanf FC with a big margin of 7-0 to advance to the final.
Manish Thapa opened the scoring in the 23rd minute of the match which was doubled by Bikash Rai in the 40th minute. Khamir Gilsan Kandangwa tripled the lead just four minutes later. Buddha Chemjong added another in the 49th minute with Aashish Chapagain scoring his first in the 64th minute. Bikram Rai scored a brace with goals in the 69th and 79th minutes with Khamir Gilsan Kandangwa rounding off the win in the stoppage time.
Khamir Gilsan Kandangwa was named the player of the match.
Sayapatri will now face Sangam FC in the final.
The championship has a winning purse of NRs 3,33,333 and the runners-up team will get NRs 1,66,666.