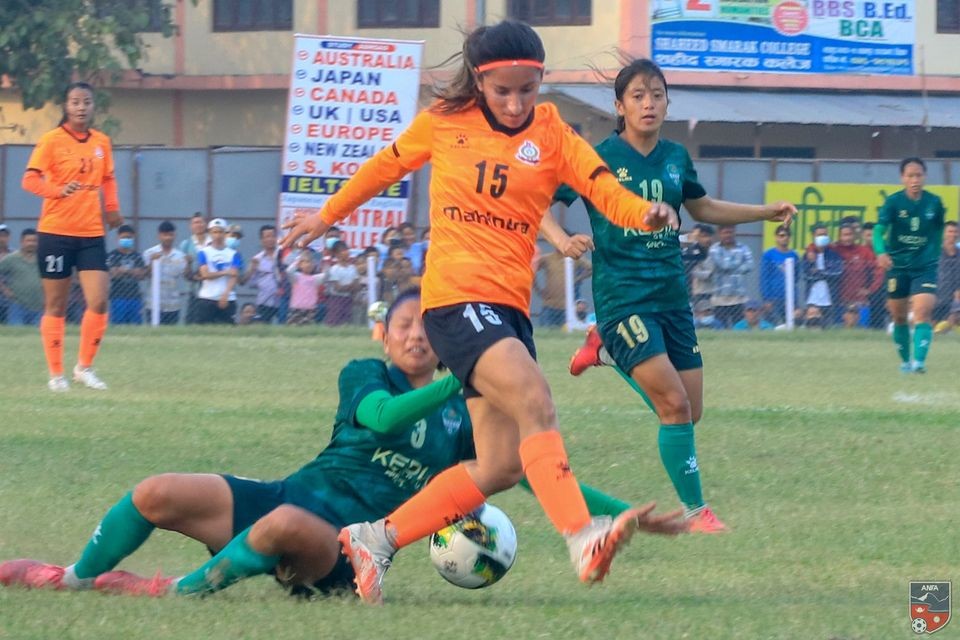 The Chitwan leg of matches in the National Women's League rounds off with an APF Football Club win in the second match of the day. APF FC defeated Biratnagar Metropolitan City 2-1 to stay at the top of the table.
APF have a cent percent record with seven wins in seven matches with a total of 21 points. Biratnagar have 10 points from seven matches and are fifth on the table.
In the first match of the day, Lalitpur Metropolitan City and Waling Municipality had played a 1-1 draw.
Table at the end of round seven of Matches: