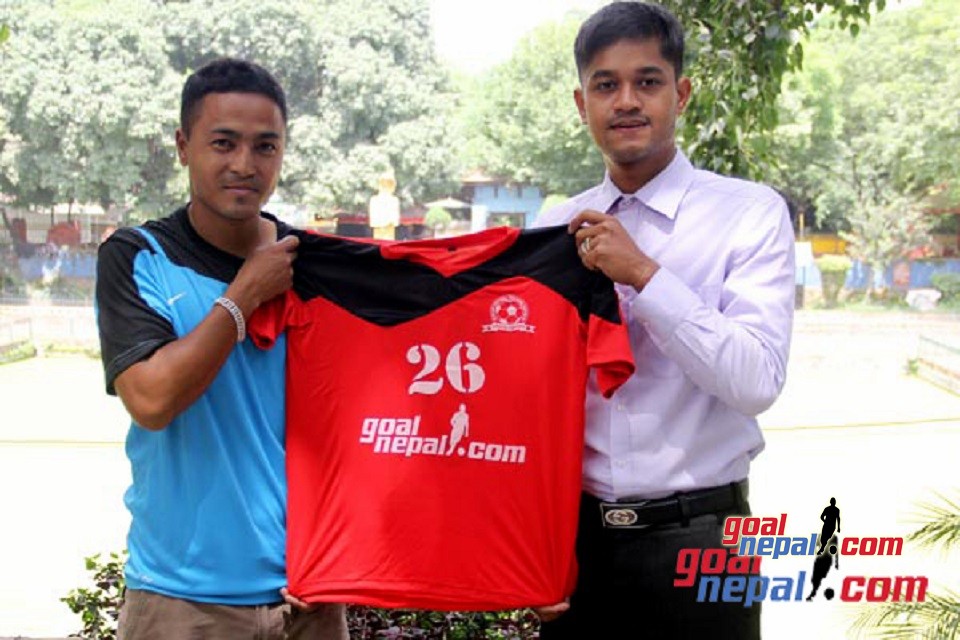 GoalNepal.com has always believed in youth football development.

It has always advocated for the development of youth football in country. No country can progress in football untill they understand the value of grassroots football.
On Saturday, GoalNepal.com donated a set of football jersey to most active youth football academy in Kathmandu, Merit Football training centre.
GoalNepal.com CEO, Bikram Thapa handed over the jersey to Merit academy president and coach Sailesh Karmacharya and to the players.
"We need to appreciate them who are active and who are delivering", CEO Thapa said, "Merit is active in youth football and they are delivering".
"They are working hard in producing good football players".
"GoalNepal.com just want to motivate them", added Thapa.
Merit training centre coach Karmacharya expressed his happiness over receiving the support.
"We are grateful to GoalNepal.com for the support. We won't leave any stone unturned to work hard in youth fooball sector", added Karmacharya.