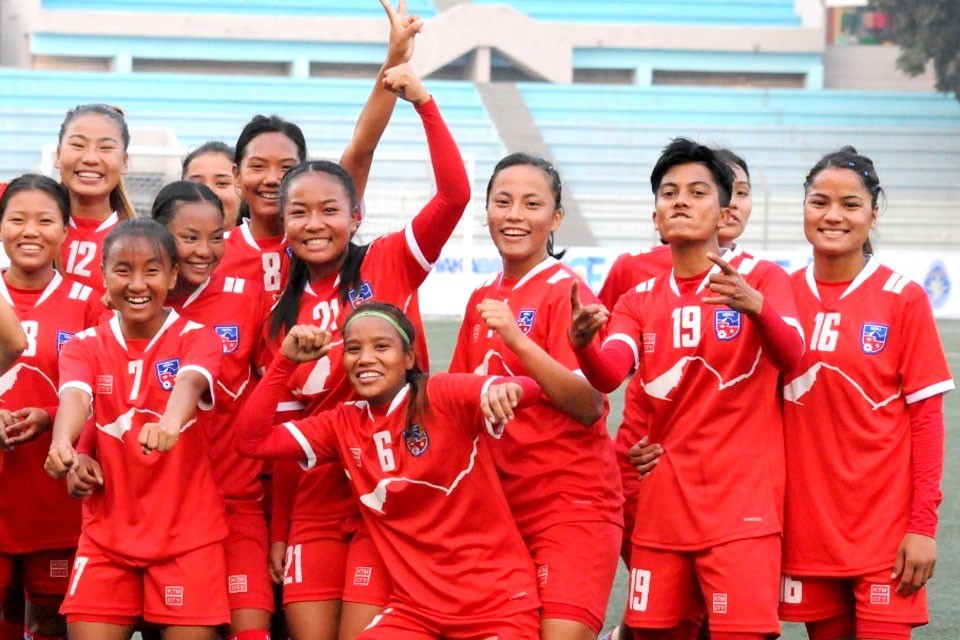 In the final and decisive match of the league stage of the SAFF U-19 Women's Championship, Nepal will face arch-rival India today. Both teams have a lot riding on this game.
In the game, which begins at 2:45 p.m. at the Bir Serestha Shahid Sipahi Mostafa Kamal Stadium in Dhaka, India will be under more pressure. Nepal and India, both on the edge of reaching the final, have added 7 and 6 points from 3-3 games, respectively.
Nepal, on the other hand, will be able to qualify for the final even if they draw today's game. However, India will require a decisive victory. Nepal had set a goal of defeating India and the host Bangladesh before the competition began.
Despite the fact that Nepal and Bangladesh drew, India fell 1-0 to Bangladesh. Bangladesh has seven points as well. In another match scheduled for today, the hosts will face Sri Lanka. Sri Lanka, the competition's lowest ranked team, has been eliminated with no points.
As a result, many people believe Bangladesh will easily defeat Sri Lanka and advance to the final. Bhutan, another team in the tournament, has three points but is eliminated after ranking fourth in the overall competition. Bhutan's previous encounter had ended in a 4-0 defeat against Nepal.
Overall, Nepal has a good chance of reaching the final today. Nepal will have to beat India or play a draw to qualify. The Nepali team had to be aware that India is not a particularly weak opponent. In today's Nepal, even a minor blunder can be costly.
Nepal, on the other hand, is optimistic about defeating India today. Nepal also hopes to reach the event final for the second time in a row by defeating India.