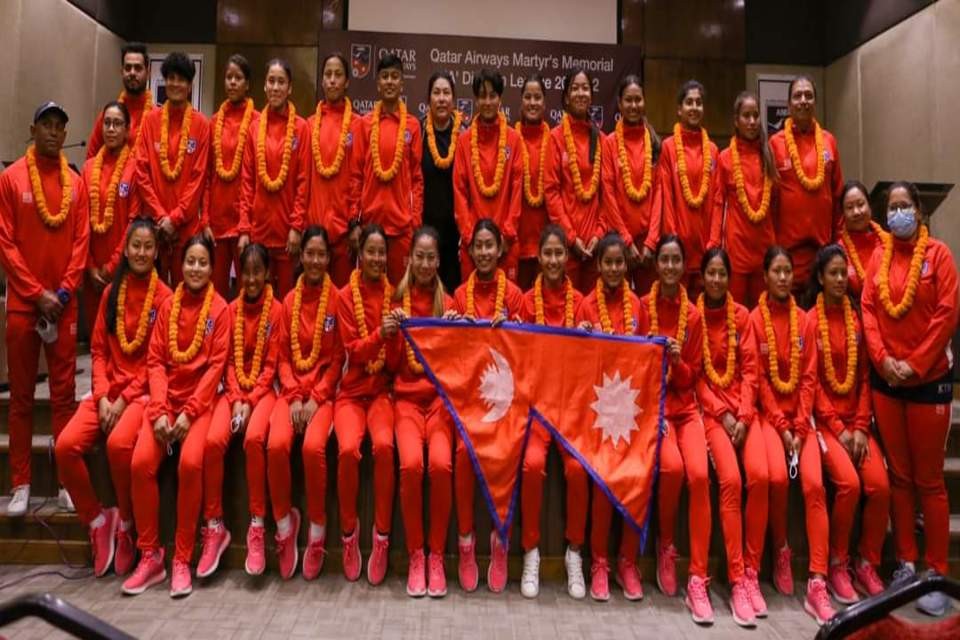 ANFA bid farewell to the National U-19 Women's team today at ANFA complex before they fly to Bangladesh for the upcoming SAFF U-19 Championship starting from December 11.
The players and officials of the national team were bid farewell by ANFA members and officials, including National Sports Council Member Secretary Tanka Lal Ghising, ANFA President Karma Tsering Sherpa, Senior Vice President Pankaj Bikram Nembang, Vice President Bir Bahadur Khadka, and General Secretary Indraman Tuladhar.
Nepal are set to face the hosts Bangladesh on the opening day to start their campaign.