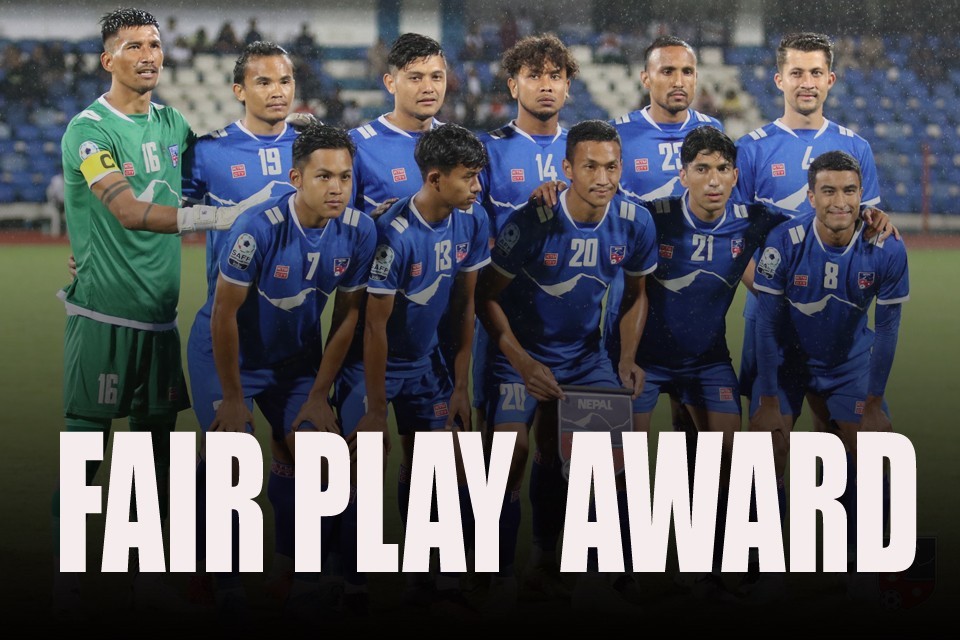 Nepal has received the fair play award of SAFF Championship 2023.
Nepal crashed out from the championship from group stage with two loss and one win.
Indian skipper Sunil Chhetri received the MVP award while Bangladesh goalie Anisur Rahman got the golden globe award.
India lifted the title beating Kuwait on sudde death on Tuesday night.
Meghraj KC: We Are Unaware About Our Opponents