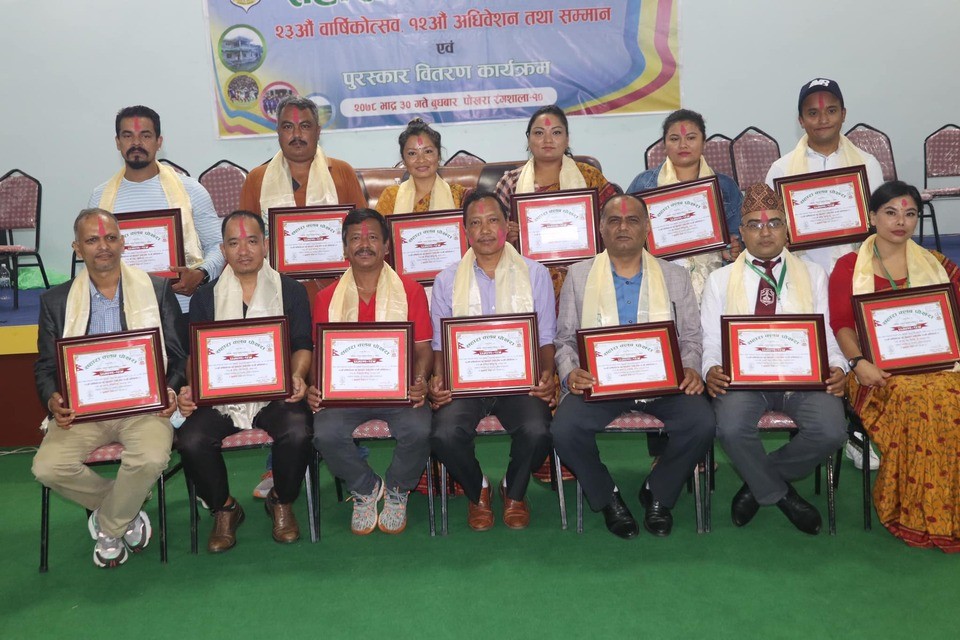 Hariram Gurung has been elected the president of Sahara club, Pokhara.

Gurung was elected the president through 23rd general assembly held in Pokhara on Wednesday.

Other elected officials are:

Sr. VP: Keshab Raj Baral
General Secretary: Ramji Prashad Adhikari
Secretary: Sunil Rana Magar
Treasurer: Nawaraj Adhikari
Dy treasurer: Binu Rana Magar

Members: Rojina Gurung, Jyoti KC, Shankar Subedi, Atit Gurung, Manmaya Tamang, Manoj Thapa

Sahara club has its own football academy and organizes annual football tournament at Pokhara stadium.


Sahara Club President Suraj Gurung Talking About 20th Aaha! RARA Gold Cup