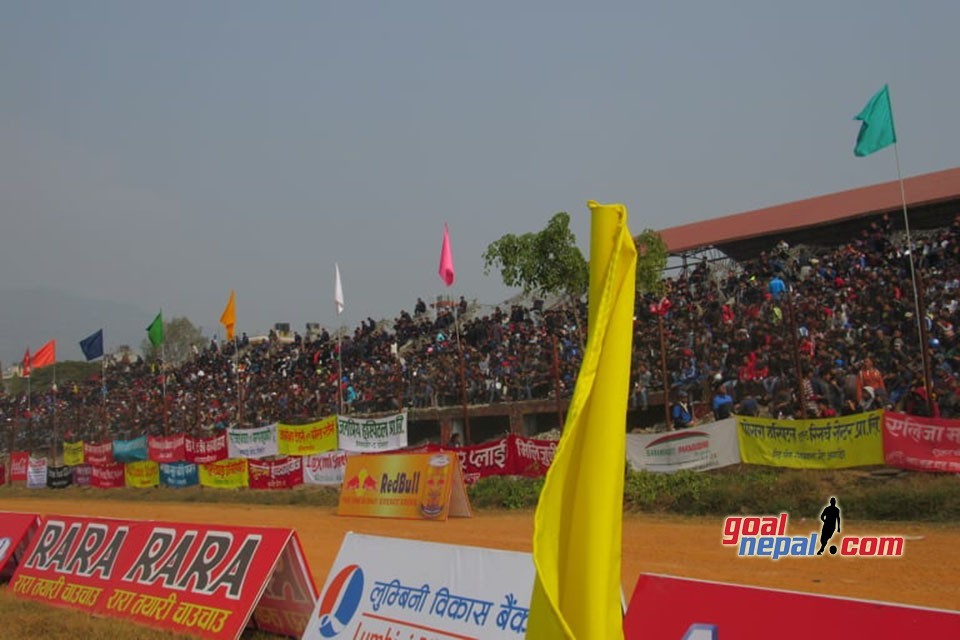 More than 10,000 spectators watched the final match of 16th Aaha! RARA gold cup football tournament.
Football crazy fans had no problem though there were no sitting arrangement. Western sports development committee has demolished two parapets of the stadium for brand new stadium.
Sahara club said 9,453 spectators bought tickets of Rs 150 in the final match played between Ruslan Three Star club and Nepal Police club.
Nepal Police defeated Three Star 1-0 to lift the title.
The club earned NRs 14,17,950 from gate collection in the final match.
The club has thanked all spectators for making the event successful.
Sahara Club President Suraj Gurung Talking About 20th Aaha! RARA Gold Cup