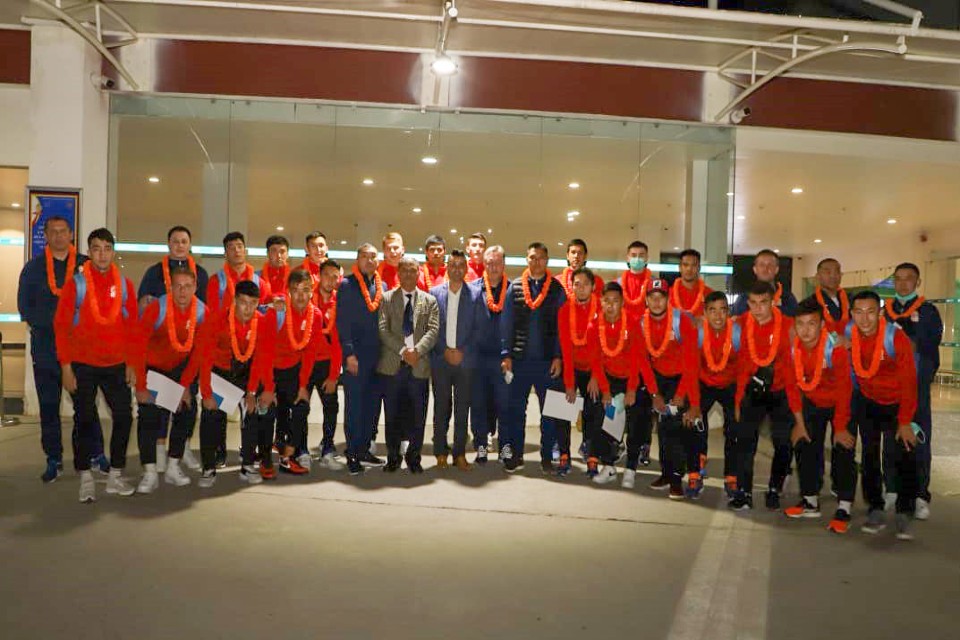 Kyrgyzstan U23 team has landed Kathmandu this evening.

ANFA VP Sikchit Parajuli and other officials welcomed the team at Tribhuwan international airport.

Nepal is hosting Bangladesh and Kyrgyzstan U23 in a tri-nation cup. Tournament starts from March 23 when Bangladesh meets Kyrgyzstan Olympic team at 5:30 PM NST. 


Nepal will take on Kyrgyzstan Olympic team on March 25 at 5:30 PM NST and play against Bangladesh on March 27 at the same time.


Top two teams in the group will play the final match on March 29, 2021.
The champions will get USD 5000.

Pic: ANFA