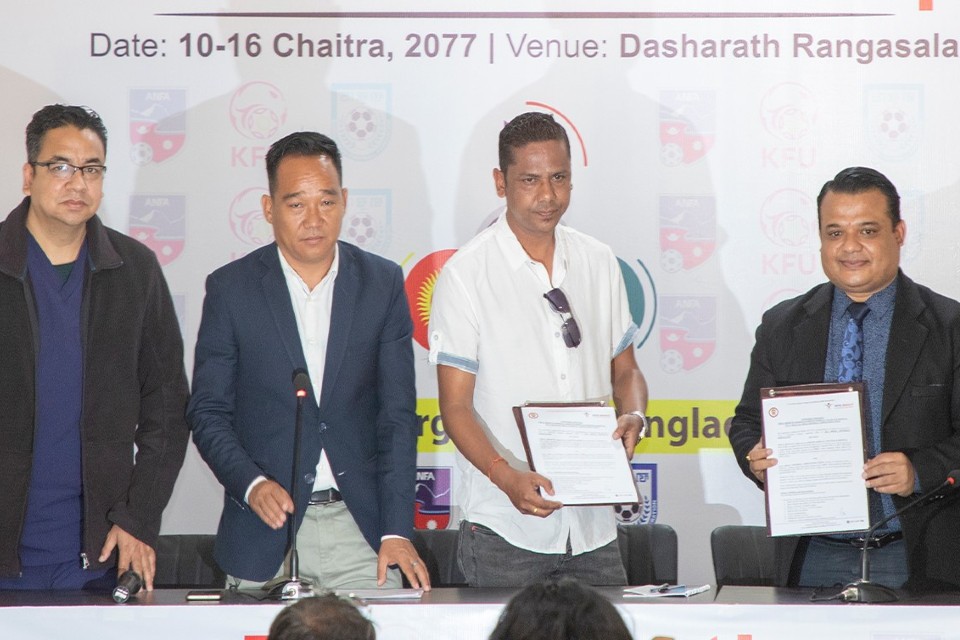 All Nepal Football Association (ANFA) has signed a medical MoU with Nepal Mediciti hospital in Kathmandu on Sunday.

ANFA's Medical Committee Chairperson Niroj Khadgi and Mediciti's General Manager Bijay Rimal signed the MoU at Dasharath Stadium.

The agreement will cover treatment for national team footballers, both men and women, national team players of different age group, players Women's Football League, A, B and C division players, former footballers, former ANFA officials, incumbent executive committee members and members of various standing and other committees.
ANFA had earlier signed an accidental MoU with Prabhu insurance.



Look Of Dasrath Rangasala In COVID Pandemic