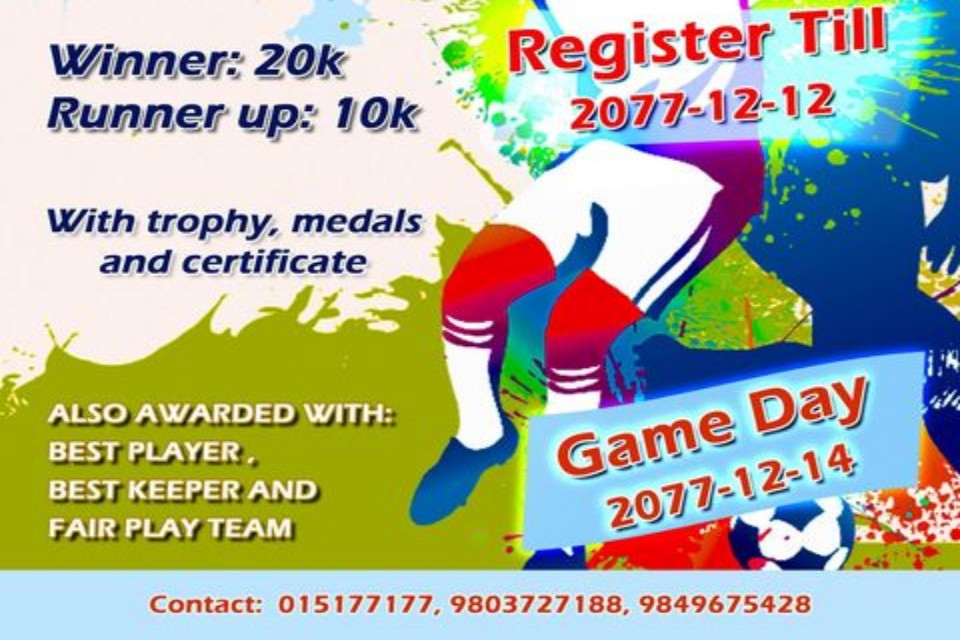 Kwopa Futsal & training centre, Suryabinayak is organizing 1st KFTC knockout football championship on Chaitra 14, 2077.

The event has a winning purse of NRs 20,000. Runners up team will get NRs 10,000. According to the organizers, entry fee to the event is NRS 2000.

Last date for team entry is Chaitra 12.