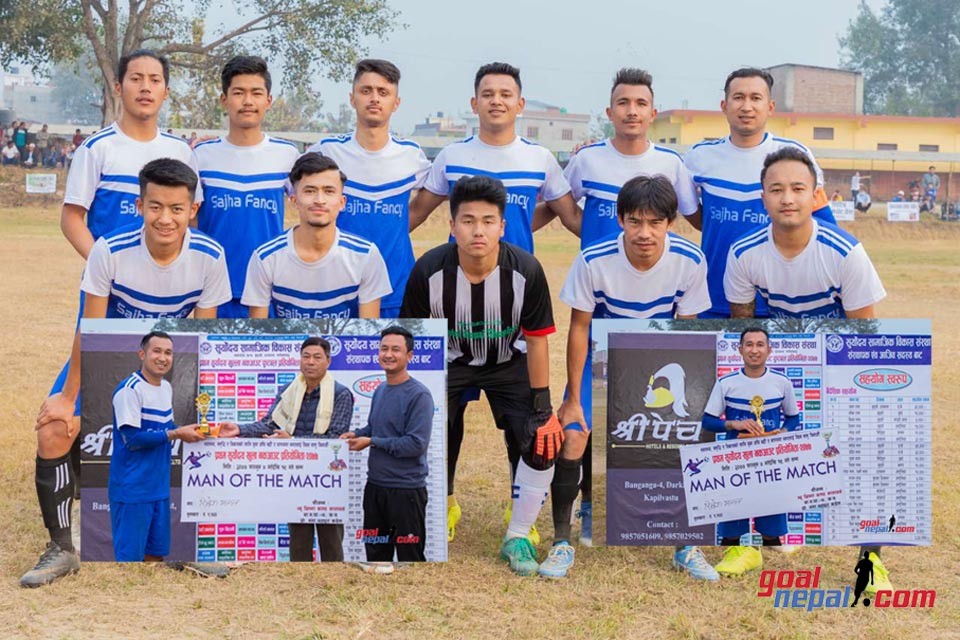 New Youth Club Union, Palpa has entered semifinals of 1st Suryodaya cup football tournament at Bungchi, Kapilvastu.

New Youth Union defeated Kobra Guys 6-3 in a high scoring match on Friday.

Ritesh Malla scored a hat trick (10,25,54 min) while Suman Magar ( 20 min), Sandesh Timilsena (36 min) and Aayush Adhikari (82 min ) scored apiece for the winners.

Saroj Chhetri scored all three goals for Cobra Guys.

Hat trick hero Ritesh Malla became the player of the match.

Rising Star Chadrauta will play against Bhairab youth club on Saturday.

Suryodaya samudayik bikas sanstha is organizing the championship, which has a winning purse of NRs 1,11,111.