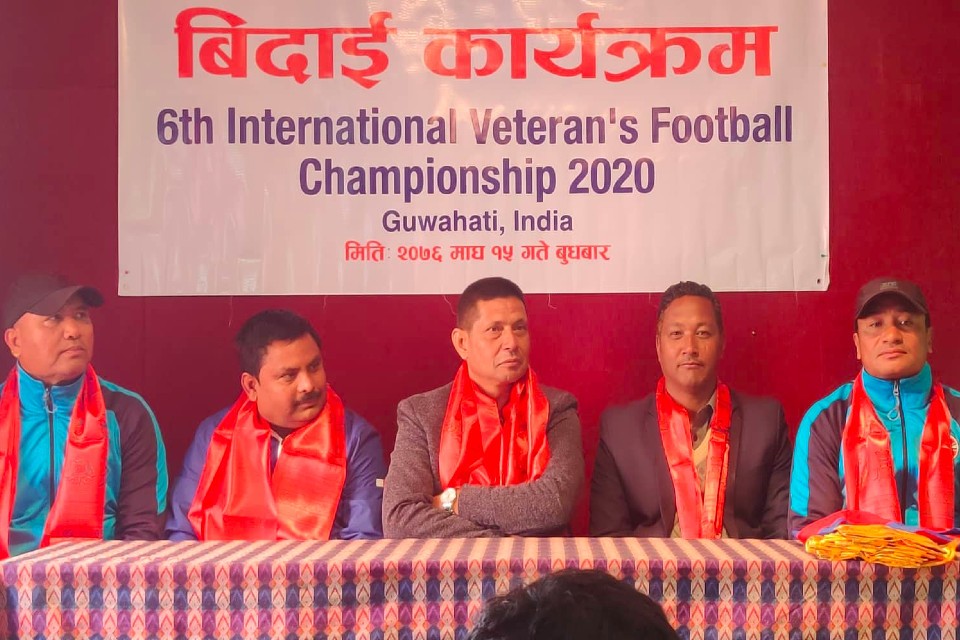 CMG club veterans are taking part in 6th international veterans championship to be played in Guwahati, Assam.



The farewell program was organized this morning in Kathmandu.



CMG Veterans are grouped with United Brothers club, United Sikkim and United Veterans Kolkata.



Former Nepal international and former national players will play from the team.

United Brothers club is organizing the championship.