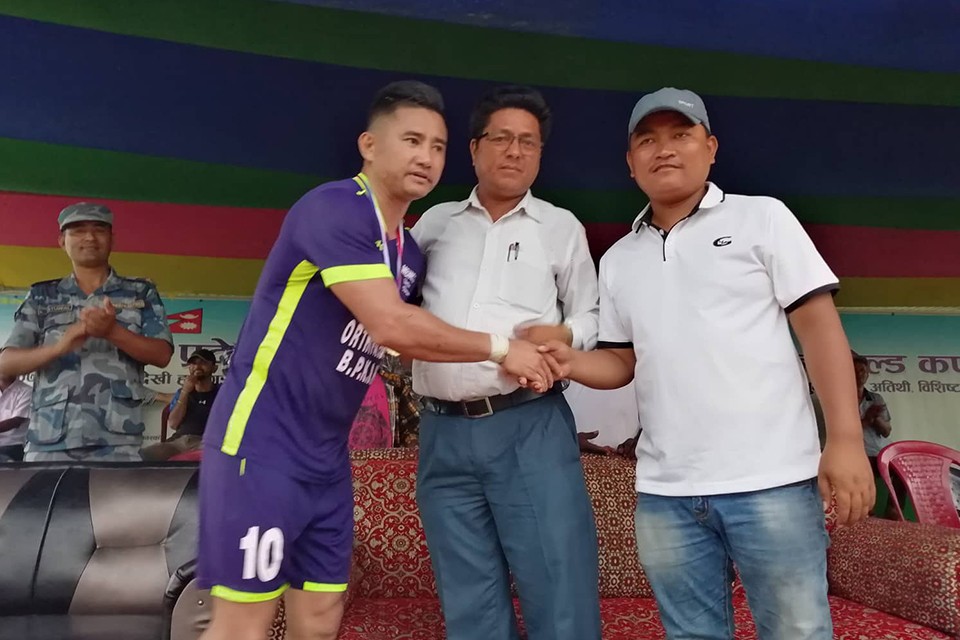 Dharan veterans have entered quarterfinals of Amardaha Dhalke joban cup football tournament in Morang.

Dharan veterans sidelined Bhaaunne veterans 2-1 in a tightly contested match played at Amardaha on Saturday.

Skipper Ganesh Limbu (10') and Tirtha Ale Magar (19') scored apiece for the winners.

Yadav Rai scored one for Bhaaunne.

Ganesh Limbu became the man of the match and received Nrs 2,000 cash.

Amardaha Dhalke Joban club is organizing the championship, which has a winning purse of Nrs 2,11,000.