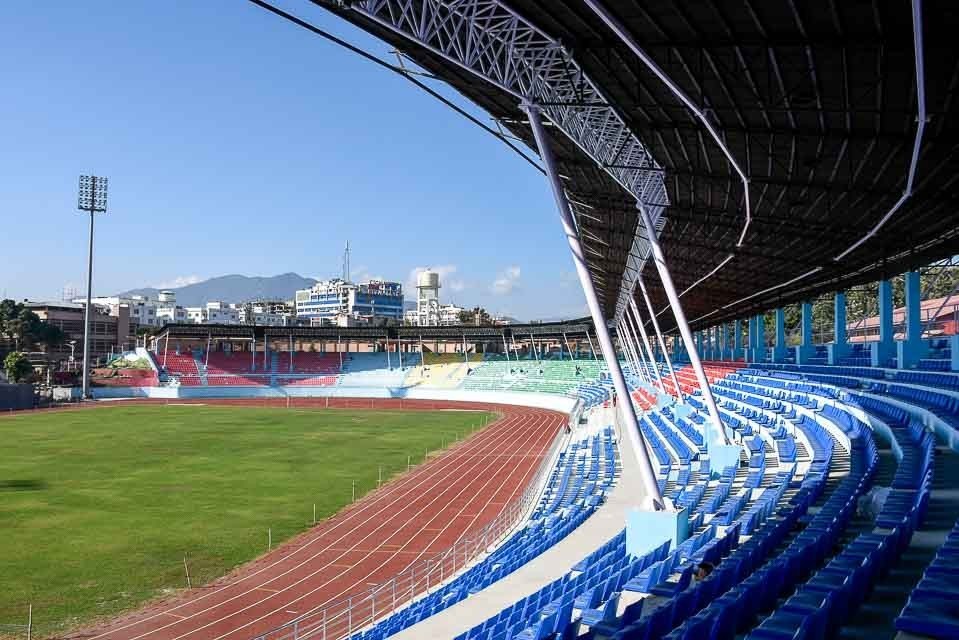 Nepal National Football Team played their 50th match at the Dasharath Stadium on Wednesday when they played a friendly against Pakistan.
Nepal's 1-0 win against Pakistan was Nepal's 50th match at Dasharath Stadium. Anjan Bista's goal in the 83rd minute gave Nepal a win in the milestone match played at Dashrath Stadium.
Nepal first played at Dashrath Stadium in 1984
Nepal played against Maldives in the first South Asian Games in 1984 at Dasharath Stadium. Nepal won that match 4-0.
Nepal has scored 58 goals in 50 games including Anjan's goal at the Dasharath Stadium.