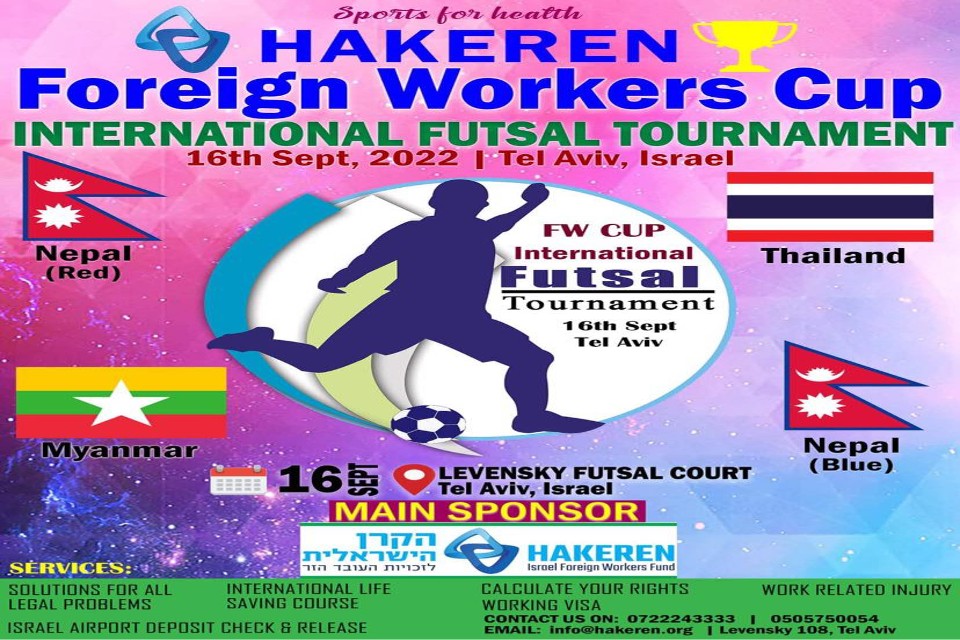 Hakeren Foreign Workers Cup International Futsal Tournament 2022 will be held in Tel Aviv, Israel on September 16.
The tournament will be held at the Levensky Futsal Court, Tel Aviv, Israel.
A total of four teams including Nepal (Red), Nepal (Blue), Thailand and Myanmar are going to participate in the tournament.
Hakeren Israel Foreign Workers Fund are the main sponsors of the tournament.