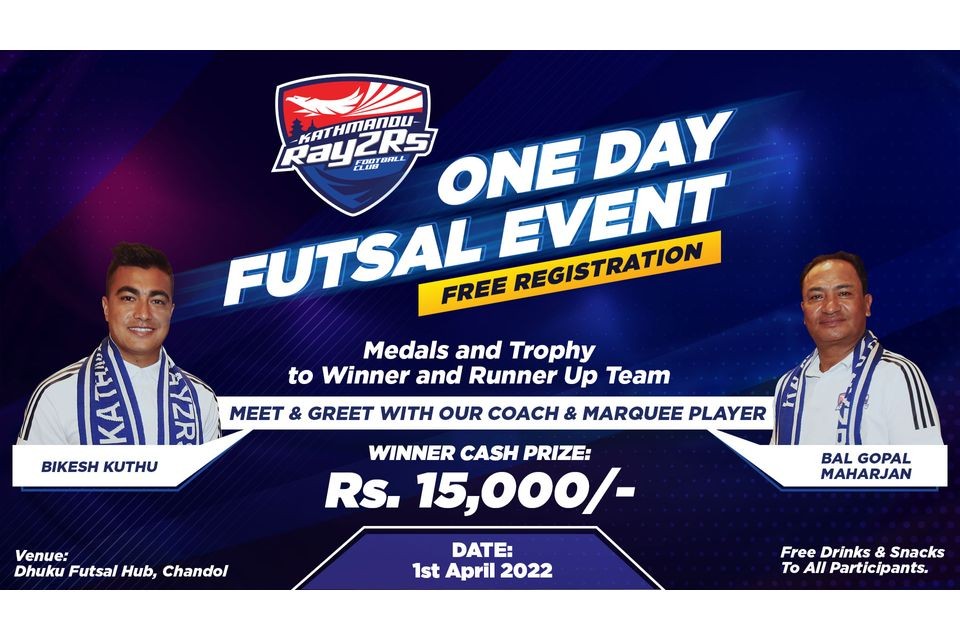 Nepal Super League side Kathmandu RayZrs is going to organize a meet & greet program along with a one-day futsal event on April 1st, 2022 at Dhuku Futsal Hub with the aim of interacting with the fans.

Their marquee signing Bikesh Kuthu and coach Bal Gopal Maharjan will be present at the event to interact with the fans as well.

The team will distribute free snacks and drinks to all the participants. 16 teams will be registered at the event.
With free registration for the teams, the winners will receive Rs. 15,000.