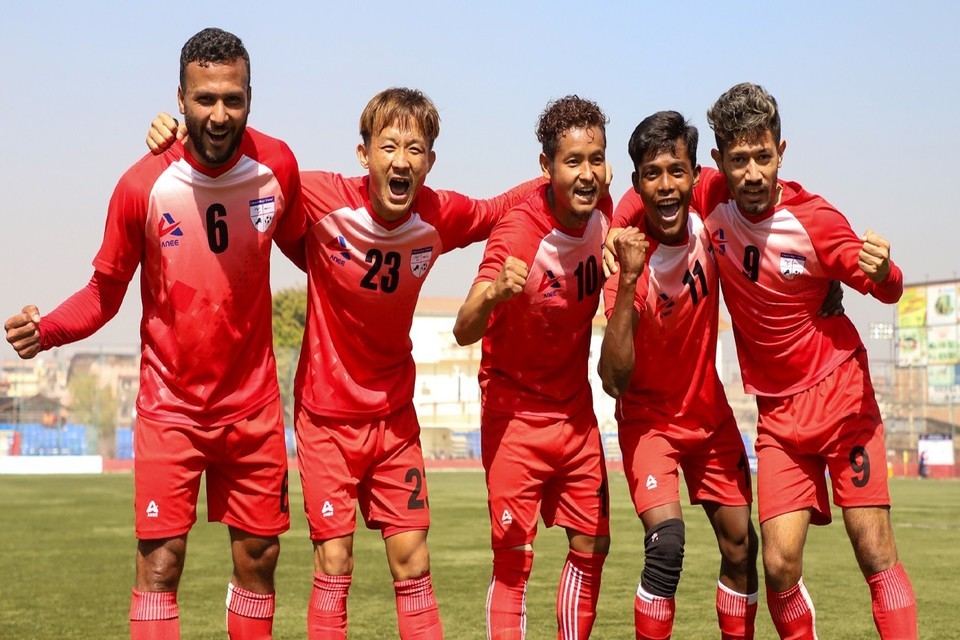 In the Martyr's Memorial 'B' Division League 2078 on Sunday, Church Boys United defeated Khumaltar Youth Club 2-0 for their second straight win, while Ranipokhari Corner Team won for the first time with a similar score.
A brace from Ashish Chapagain, his fifth goal in two games, helped Church Boys to a comfortable victory over Khumaltar in the first match of the day. In the 54th minute, Chapagain scored the game's first goal, which he doubled in the 74th minute.
Shree Kumari Club and Samajik Youth Club played to a 3-3 draw in the second match.
Shree Kumari had taken the lead through Raj Bhusal in the 29th minute, but Basanta Bahadur Rana, Suresh Khatri, and Krishna Bhandari scored in the 37th, 44th, and 51st minutes to make it 3-1. Shree Kumari fought back in the 59th minute through Bipin Tumsing Magar, and Lakshuman Man Tharu equalized for them in the 73rd minute.
RCT won their first match of the season with a 2-0 victory over Madhyapur today. RCT took the lead in the first minute, and Sagar Bantha Tharu doubled the lead in the 87th minute.
The matches also brought the league's second round to a close. After a day off, the third-round matches will begin on Tuesday.