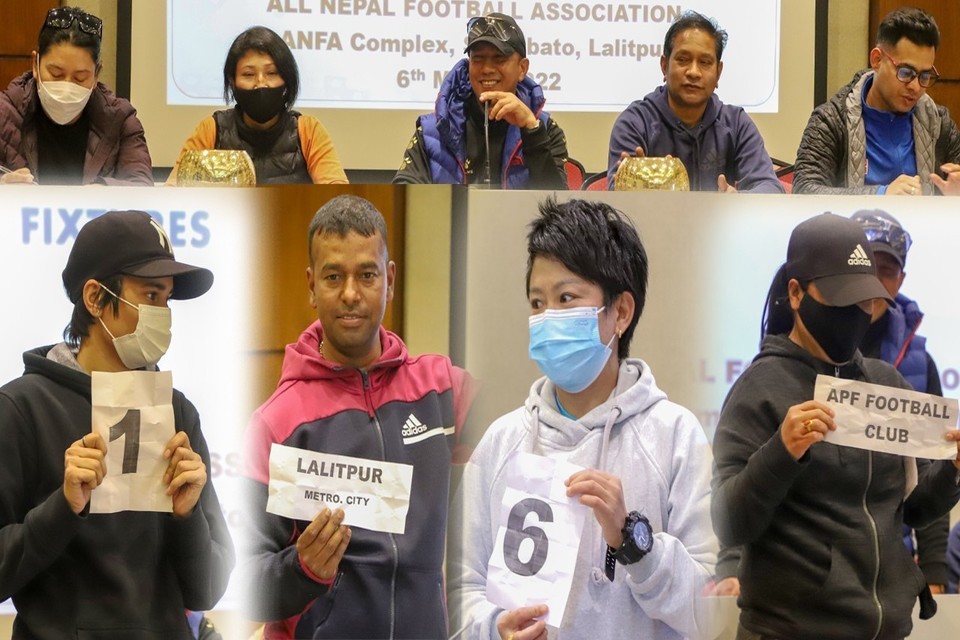 On Sunday, the National Women's League 2078 first-round schedule has been released. The top-tier women's tournament will kick off on March 24 in Bharatpur, Chitwan, with the first round of matches.
Biratnagar will host the second round of matches.

Bharatpur Metropolitan City and Biratnagar Metropolitan City have signed MoUs with ANFA to hold league matches in their respective cities.
Full schedule: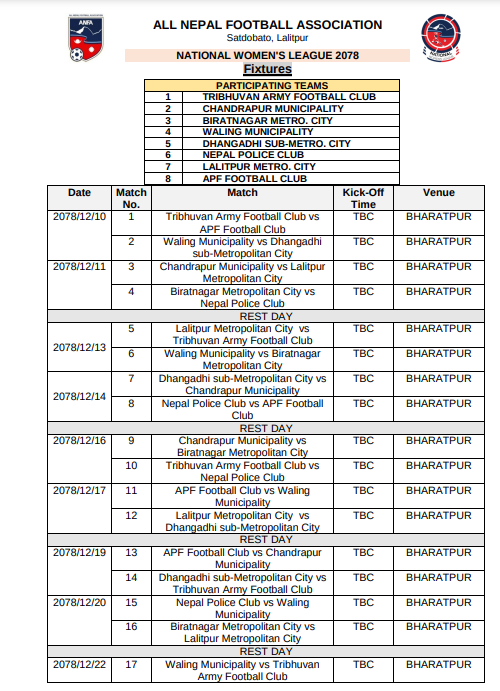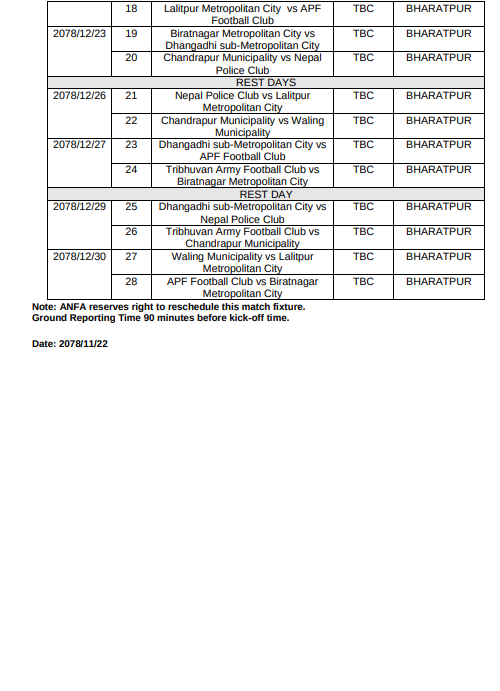 Friendly Match: Nepal U15 Girls Team Vs Bhutan U15 Girls