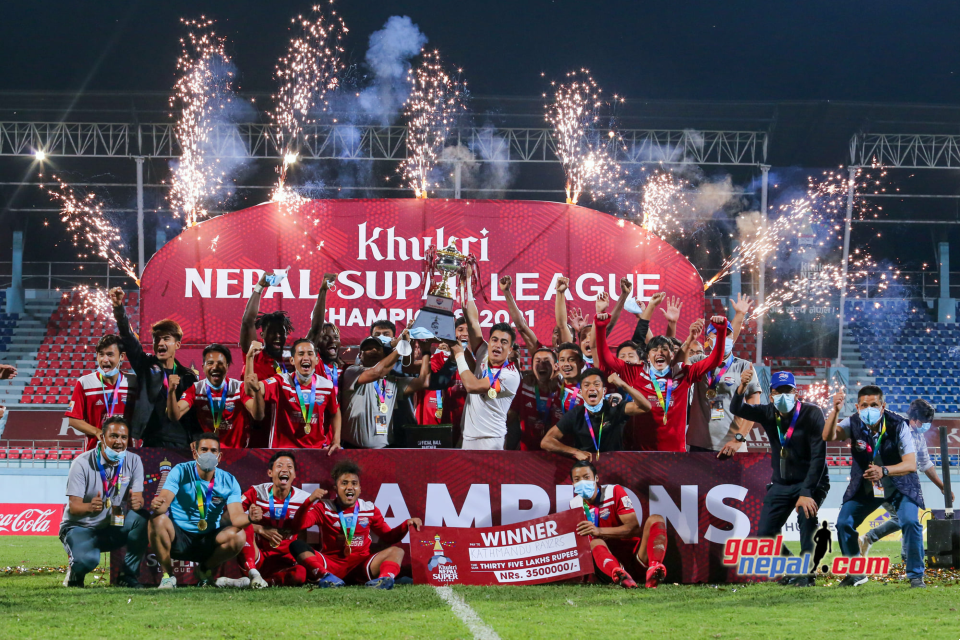 Nepalese football fans have thoroughly enjoyed first ever Nepal Super League. Kathmandu RayZrs created the history beating Dhangadhi FC in the final match played at Dasharath stadium.

The fans have given positive rating to the event.

One avid football fan has expressed his views, which is worthy to share.

I am avid follower of football and followed the leagues across many countries including ISL as well. I would rate this event (NSL) a pitch 8/10 due to following reasons :


Pros :
1. Many quality matches catered even with very short preparation times for teams and amidst global pandemic.


2. Professional management especially with venue management, dressing rooms, focus on health and hygiene,event mgmt etc .


3. For the first time in Nepal big corporate houses invested where our players enjoyed 5 star hotel stay with gym & spa, personalized team bus with club brandings, quality home and away Jersey, team theme songs, team merchandise etc. Traditional clubs used to struggle for fund MGMT before.


4. Teams were divided by name of the cities where people were able relate according to their regions. This helped to increase the fan base in first season itself.


5 . Trophy ceremonies were world class, especially the final one. Also two awards everyday also motivated the players.


6 Due to CG's involvement this tournament has already reached the next level .


7. The most important thing is people who had no interest in Nepalese sports and were following leagues and sports world across were attracted to the Nepali sports for the first time .


Cons
Things to improve in next season:


1. Try to have at least 10 teams with home and away format where priorities will be given for other venue improvement as well. Plus football will reach the grass level and increase the fan base.


2. Referee's were very reluctant to give right desicions due to fear or pressure ,this should be improved .


3. The AP1 broadcast was a quality one but commenters should have a bit of professional approach .Many things to learn .


4 . If Nepalese players get opportunities to play with some class foreign players lot of learnings can be made which will eventually benefit to make quality Nepal national football team. Try to recruit more of some class players like Pedro Manzi of Biratnagar City FC next time with more numbers .


5 .Lastly, as In India ANFA should support this and make this 1st div league and put Sahid smarak as 2nd Division. I league was kept as second division after ISL and make the season at least 3-4 months long with participation of all the big corporate houses.


All the best NSL...Right start and perfect finish
Mandil Basnet's views on GoalNepal FB Page.