South Asia
SAFF U19 Championship 2023: India Starts With A Bang
SAFF U19 Championship 2023: India Starts With A Bang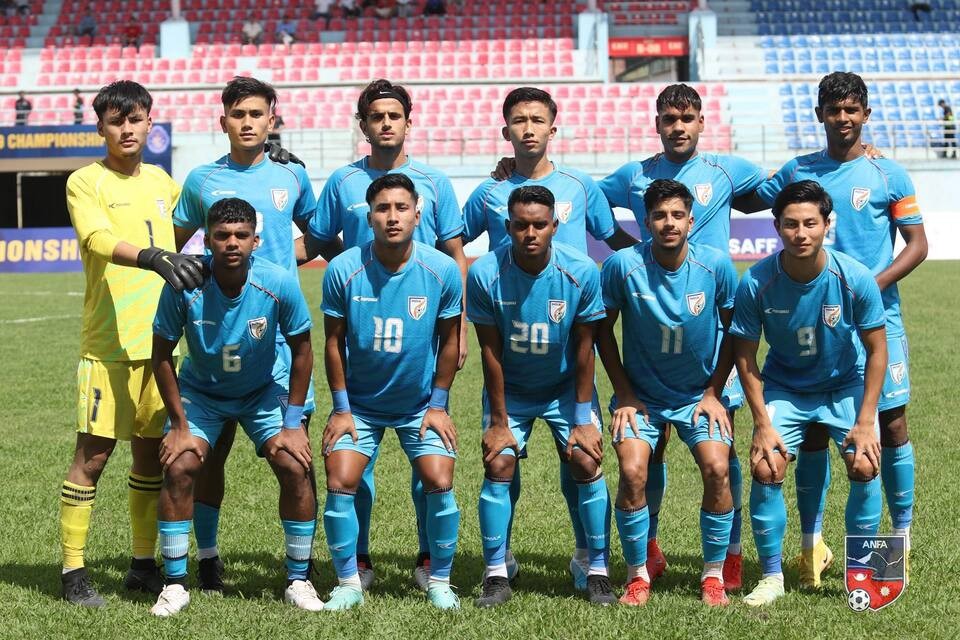 In a commanding display of skill and teamwork, the Indian U19 national football team emerged victorious against Bangladesh in the first match of the SAFF U19 Championship, clinching the title with a resounding scoreline of 3-0.

The encounter commenced with a lightning-fast start, as India asserted their dominance within the first minute of play. Gwgwmsar Goyary exhibited exceptional prowess as he navigated his way into the opponent's box, capitalizing on a precise cross from the right flank to secure India's first goal in the very first minute.

As the first half unfolded, the Indian team continued to apply relentless pressure on their Bangladeshi counterparts. In the dying moments of the initial period, during additional time, India struck once again in 45+5. This time, their second goal materialized, amplifying their advantage as they headed into halftime with a 2-0 lead.

The climax of the match arrived in the 89th minute when Arjun Oinam showcased his remarkable skills. Positioned on the edge of the box, Oinam unleashed a precision shot that nestled into the bottom corner of the net. His clinical finish marked India's third goal, sealing their triumph and affirming their dominance in the championship.


6th Rajarshi Janak Cup: Bagmati Vs New Road Team - Match Highlights