Province 6
Surkhet: 6th Bhupendra Smriti Cup On Karthik 1
Surkhet: 6th Bhupendra Smriti Cup On Karthik 1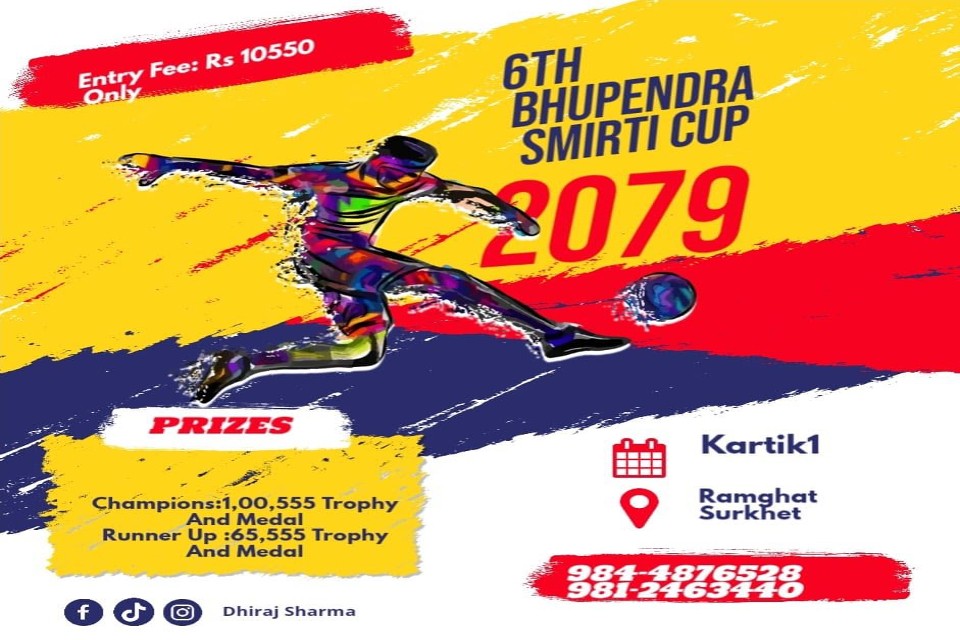 Surkhet - The sixth Bhupendra Smriti Cup futsal tournament is going to be held in Ramghat, Surkhet on Karthik 1st.
The winners of the one-day tournament will receive Rs. 1,00,555 while the runners-up will receive Rs. 65,555.
The entry fee for the tournament has been set at Rs. 10,550 per team.