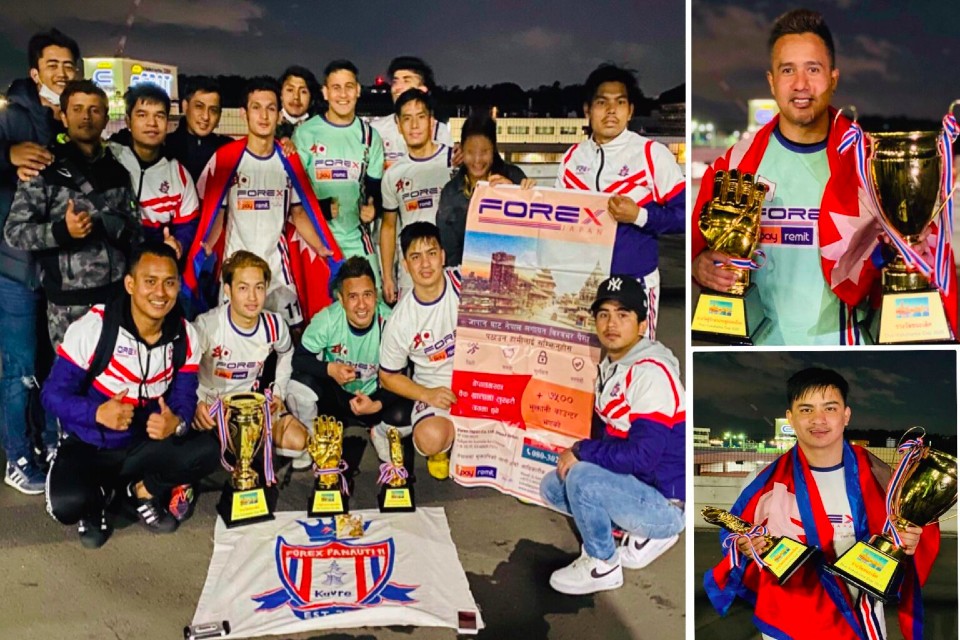 Forex Panauti club has lifted the title of 1st Thai Yokohama Futsal championship in Japan.

Panauti club defeated a team represented Thailand 1-0 in the final match played on Sunday.

Sajan Pradhan became the best player of the tournament. Kush Karki was declared the best goalkeper.

The other clubs who participated in the event are Brother United & Kavreli Samaj.

Nepal Japan football association has congratulated the winners.