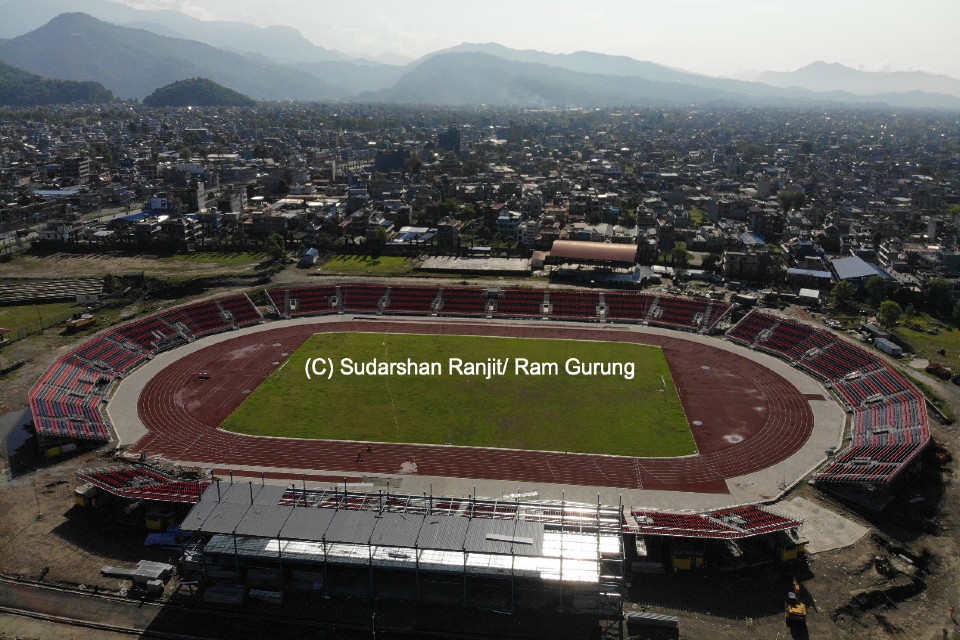 The construction of Pokhara international stadium is in final phase. The COVID19 pandemic has halted the tune-up work but the contractors said they are committed to hand over the project to Nepal government soon after normalcy returns.

Nepal government has invested Nrs 128 crore for the project.

Our senior colleagues, Sudarshan Ranjit & Ram Gurung visited the complex on Tuesday and have taken some aerial pictures to show you how it looks from top.